For the review today we are using the Catalyst 15.201.1102 driver that was supplied to us by AMD for the R9 Nano launch. Unfortunately due to a very tight schedule with the card, we did not have enough time to re-test every other piece of Nvidia and AMD hardware using the latest drivers. With that said, even the oldest drivers that we used are very recent (AMD Catalyst 15.7.1 and Nvidia 355.60).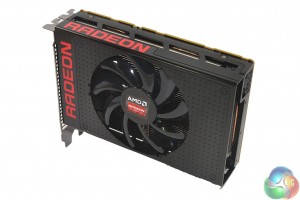 Our testing will take place inside a well-cooled NZXT Phantom 630 chassis with its side panels removed. This is the exact same test configuration that we have used for all comparison graphics cards, so it ensures consistency, even if the R9 Nano is unlikely to be used inside such a large full tower chassis. The point of this is to initially show R9 Nano performance without any thermal handicaps induced by a SFF test environment.
We test using the 2560×1440 and 4K resolutions because gamers purchasing a £500+ card are likely to be running monitors with those screen resolutions.
Overclocked performance for the R9 Nano will be included in the 4K tests for two reasons; 1 – 4K demands every last slither of performance that a graphics card can deliver and 2 – we simply did not have enough time to test (and re-test) the overclocked card through our 1440P performance suite.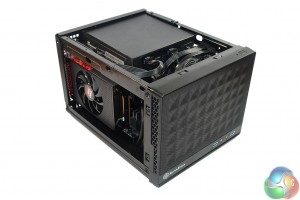 We will also be taking a look at how the R9 Nano performs inside a high performance SFF gaming build that will be at home under a large TV or next to a high-res monitor. For this test scenario, we will be running a small number of benchmarks at 1920×1080 and 4K, as they are the most popular TV resolutions for users with a gaming HTPC.
The objective here is to see if the card shows significant performance degradation and signs of thermal throttling when the card is crammed inside its most applicable usage environment.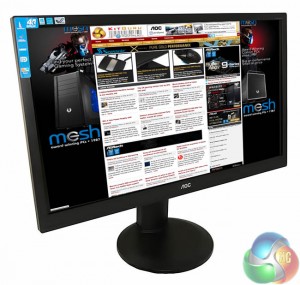 We test using the AOC U2868PQU 4K monitor that scored highly in our review that can be found HERE. AOC's 28″ offering is one of the most affordable 4K monitors on the market and makes the realms of 4K gaming more accessible to a wider audience.
Test System
Graphics cards (comparisons):
AMD R9 295X2 (Catalyst 15.7.1)
AMD R9 Fury X (Catalyst 15.7.1)
Asus R9 390X STRIX OC (Catalyst 15.201.1102 – R9 Nano launch)
Sapphire R9 380 ITX Compact (Catalyst 15.201.1102 – R9 Nano launch)
Nvidia GTX Titan X reference (ForceWare 355.60)
EVGA GTX 980 Ti Classified ACX 2.0+ (ForceWare 355.60)
Nvidia GTX 980 Ti reference (ForceWare 355.60)
Asus GTX 980 STRIX OC (ForceWare 355.82)
Asus GTX 970 DCU Mini (ForceWare 355.82)
Software:
Unigine Heaven Benchmark
3DMark
Fraps
Steam Client
MSI Afterburner
TechPowerUp GPU-Z
Games:
Battlefield 4
Bioshock Infinite
Grand Theft Auto V
Metro: Last Light
Middle Earth: Shadow of Mordor
Tomb Raider
Game descriptions edited with courtesy from Wikipedia.