Aliens V Predator has proved to be a big seller since the release and Sega have taken the franchise into new territory after taking it from Sierra. AVP is a Direct X 11 supported title and delivers not only advanced shadow rendering but high quality tessellation for the cards on test today.


To test the cards we used a ULTRA HD 4K resolution (3840×2160) with DX11, Texture Quality Very High, MSAA Samples 1, 16 af, ambient occulsion on, shadow complexity high, motion blur on.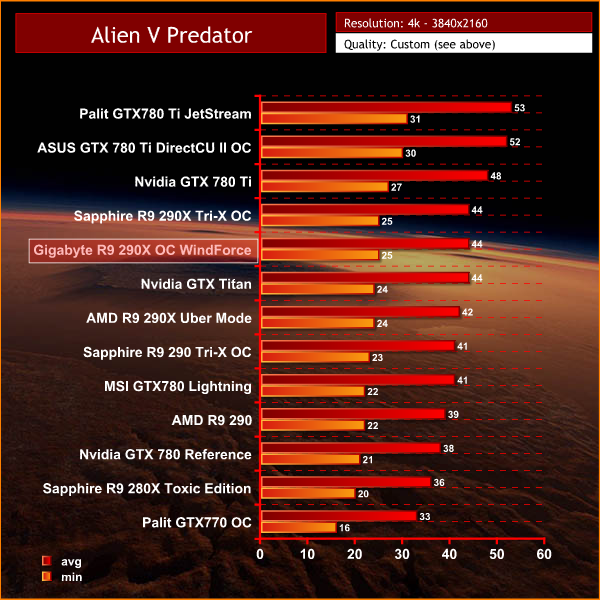 To get smooth frame rates at Ultra HD 4k, you really need one of the overclocked R9 290X solutions, such as the Sapphire R9 290X Tri-X OC. The GTX780 Ti however rules this benchmark, with the Palit GTX780 Ti JetStream taking top spot.