Tomb Raider received much acclaim from critics, who praised the graphics, the gameplay and Camilla Luddington's performance as Lara with many critics agreeing that the game is a solid and much needed reboot of the franchise. Much criticism went to the addition of the multiplayer which many felt was unnecessary.


We use the ULTIMATE profile shown above and test at 2560×1600.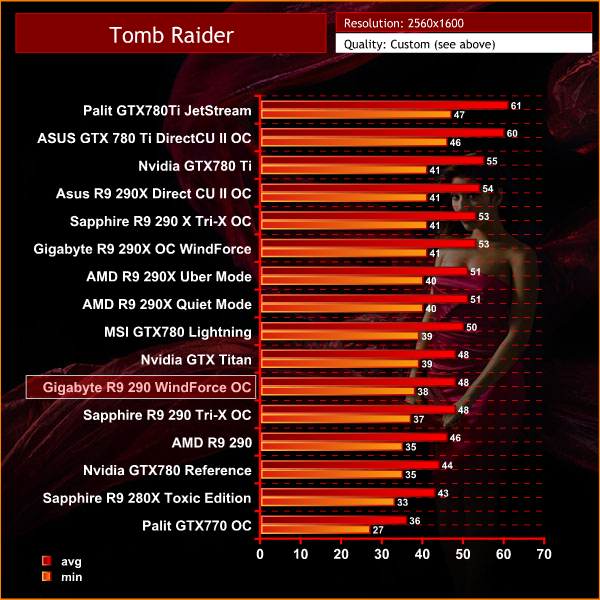 One of my favourite games of the last year, and it looks fantastic on the high end AMD hardware. The Gigabyte R9 290 WindForce OC runs the engine well, averaging almost 50 frames per second.