Dirt Showdown is the latest title in the franchise from Codemasters, based around the famous Colin McRae racing game series, although it no longer uses his name, since he passed away in 2007.


Today we test the hardware at 2560×1600 with the Ultra profile and 8 x MSAA.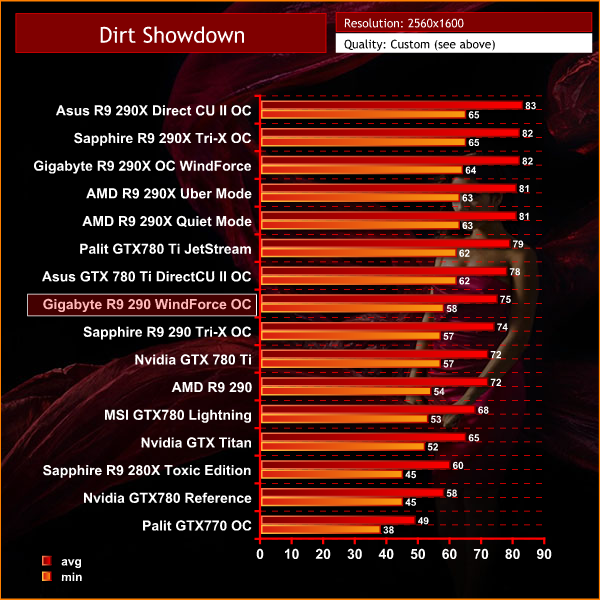 The Gigabyte R9 290 WindForce OC holds the frame rate above 60, almost all the time, dropping once to 58 frames per second.