Sleeping Dogs started development as an original title, but was announced in 2009 as True Crime: Hong Kong, the third installment and a reboot of the True Crime series.As a result of the game's high development budget and delays, it was canceled by Activision Blizzard in 2011. Six months later, it was announced that Square Enix had picked up the publishing rights to the game, but the game was renamed Sleeping Dogs in 2012 since Square Enix did not purchase the True Crime name rights.


We used the 'HIGH' graphics level setting at 4K- 3840×2160. This uses a mixture of high and extreme graphics settings, detailed above.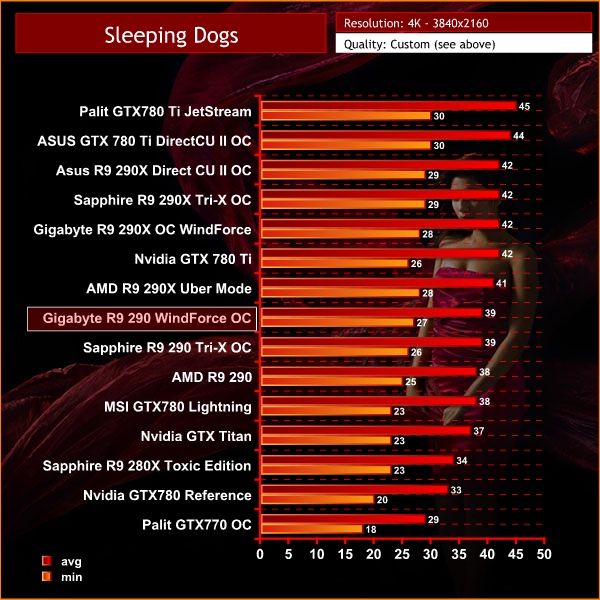 As we reduced the image quality settings a little, we are still able to maintain smooth frame rates at all times, although if you want 30+ at all times then an overclocked GTX 780 Ti would be the best option.