We will outline the performance increases that can be obtained from using the ASRock Fatal1ty X99M Killer motherboard to overclock our system. Our overclocked processor frequency was 4.5GHz and memory speed was 2400MHz.
As a performance comparison, we have included the overclocked results from four other X99 motherboards. The maximum overclocked configuration achieved with each board was a 4.5GHz processor frequency and 2400MHz memory speed.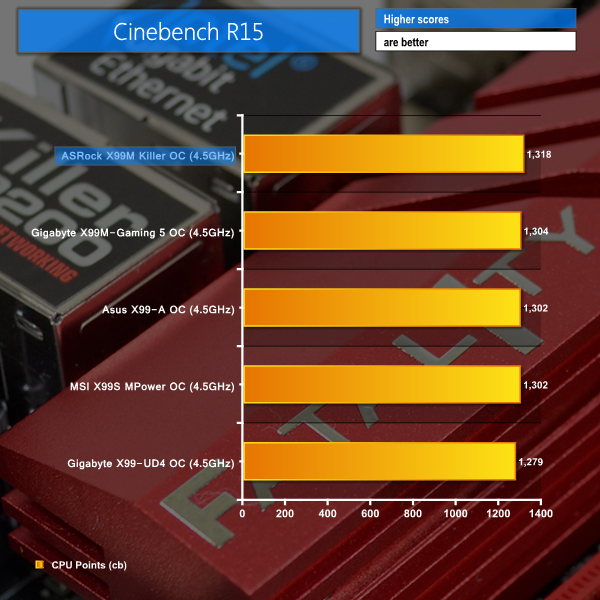 With the CPU overclocked to 4.5GHz, ASRock's X99M Killer continues to show positive performance numbers thanks to its 300MHz CPU cache frequency advantage over the competition.