Bioshock Infinite
We used the Bioshock Infinite demanding 'Ultra' setting and a 1920×1080 resolution to push today's gaming hardware. Our data was recorded using a section of the game, not the built-in benchmark.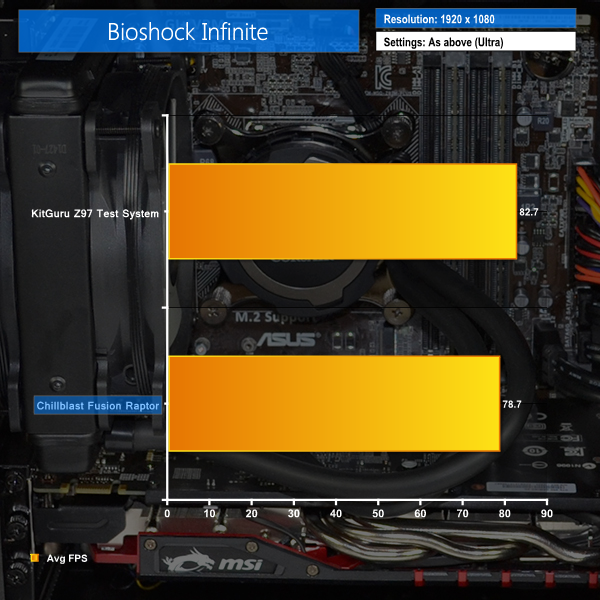 Metro: Last Light
We used a 1920×1080 resolution and the Metro: Last Light built-in benchmark set to 'High' quality to offer an intense challenge for the gaming hardware while also making playable frame rates a possibility.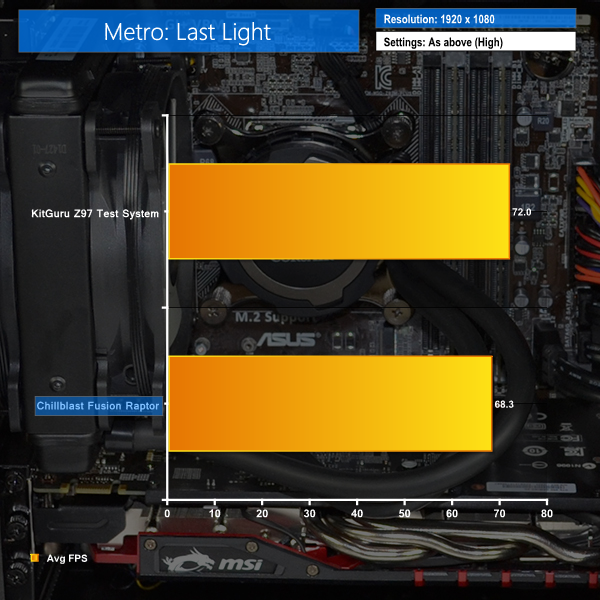 Tomb Raider
We used a 1920×1080 resolution and the Tomb Raider built-in benchmark set to 'Ultimate' quality.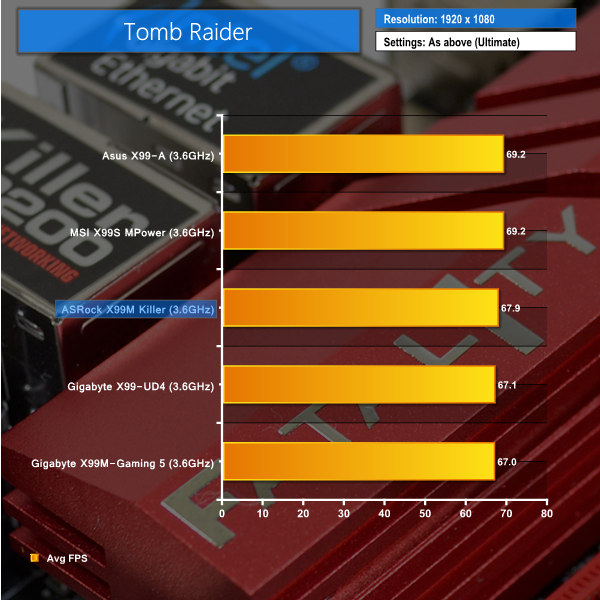 Gamers will be pleased by the strong frame rates set by ASRock's X99M Killer in Metro: Last Light and Bioshock Infinite. Tomb Raider proves a little less favourable on the ASRock board, demoting it to third place in the performance hierarchy and opening a 1.3 frame deficit over the Asus and MSI leaders.
Many games show little benefit from increased CPU frequencies, and this is no different for the 10% increase in CPU cache speed that is applied by ASRock's MCE setting.