We measured the power consumption with the system resting at the Windows 7 desktop, representing idle values.
The power consumption of our entire test system (at the wall) is measured while loading only the CPU using Prime95′s in-place large FFTs setting. The rest of the system's components were operating in their idle states, hence the increased power consumption values (in comparison to the idle figures) are largely related to the load on the CPU and motherboard power delivery components.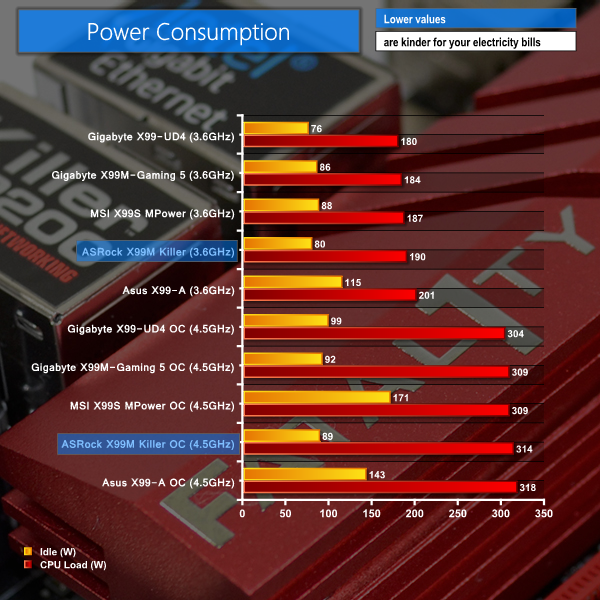 ASRock's use of Intersil's 'hybrid' PWM controller leads to excellent power consumption numbers when the system is at idle. The controller's proportion of analogue components are able to rapidly reduce system voltage in order to lower the energy usage.
At load, however, ASRock's X99M Killer is not quite as efficient as its Gigabyte mATX competitor. That said, the 5-6W difference is unlikely to make an impact on most users' energy bills.