M.2 connector
We use Plextor's fast M6e 256GB M.2 SSD to test the speed of a motherboard's M.2 connector. We reviewed the 512GB Plextor M6e (and its PCIe x2 adapter card) HERE. Unfortunately we do not have access to a PCIe 3.0-based SSD to fully test the M.2 connector's performance limits.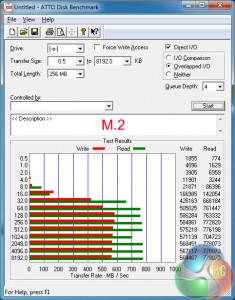 ASRock's 32Gbps-capable Ultra M.2 connector has no problem delivering sufficient bandwidth to Plextor's PCIe 2.0 x2 M6e SSD.
The motherboard's four-lane PCIe 3.0 Ultra M.2 connector is future-proofed for even faster SSDs that may be released in coming months and years.
SATA
For SATA 6Gb/s testing we use a Kingston HyperX 3K (SandForce SF-2281) SSD.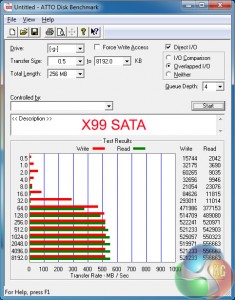 SATA 6Gbps speeds are in line with what we would expect from a motherboard sporting Intel's X99 chipset.
USB 3.0
We tested USB 3.0 performance using the Kingston HyperX 3K SSD connected to a SATA 6Gb/s to USB 3.0 adapter powered by an ASMedia ASM1053 controller.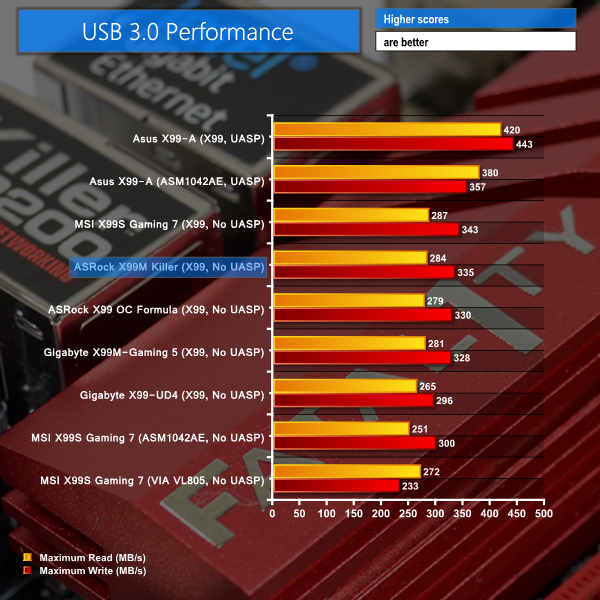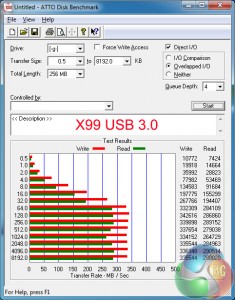 ASRock's USB 3.0 implementation is faster than many of its competitors' applications of the X99-fed SuperSpeed ports. Still, without a valid UASP-activating tool for Windows 7 users, the ASRock ports cannot match the sequential transfer rates set by Asus' solutions and their accompanying USB 3.0 Boost (UASP) software.
For Windows 8.1 users, the speed differences between each vendor's USB 3.0 solution are likely to be less defined, provided the ports derive from the same controller.
Audio

We use RightMark Audio Analyzer (RMAA) to analyse the performance of the motherboard's onboard audio solution. A sampling mode of 24-bit, 192 kHz was tested.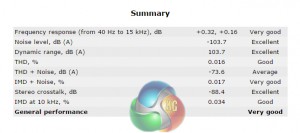 ASRock's Purity Sound 2 audio system is based around the Realtek ALC1150 codec. Nichicon Fine Gold series capacitors smooth the audio signal while a pair of Texas Instruments NE5532 amplifiers cater for high impedance headphones. A dedicated cover for the codec and a segregated audio path aim to minimise the level of EMI.
According to RMAA, the Purity Sound 2 solution on ASRock's Fatal1ty X99M Killer delivers Very Good general performance. The dynamic range and signal segregation performance are particularly strong, however the Total Harmonic Distribution (THD) levels could be better.