Cinebench
We used the 'CPU' test built into Cinebench R15 .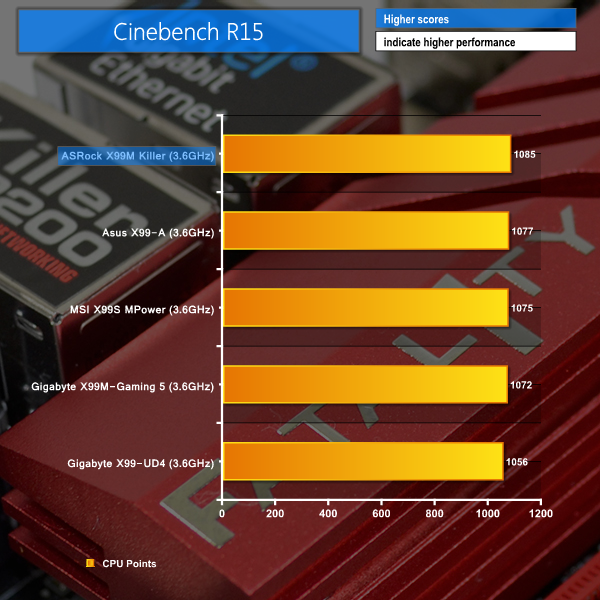 WinRAR
WinRAR's built in benchmark and hardware test can help us outline the performance differentials between each motherboard. We record the amount of data processed after a 30-second run.
Handbrake Conversion
We measured the average frame rate achieved for a task of converting a 4.36GB 720P H.264 movie (in the MKV container) to one in the MP4 container.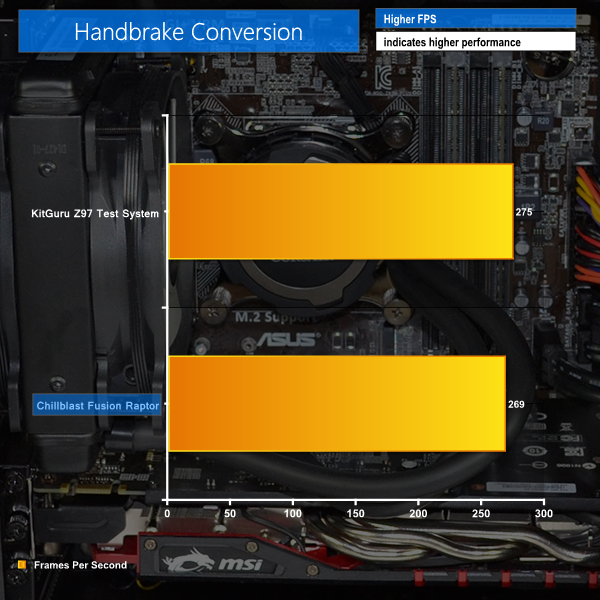 The enhanced CPU cache frequency applied by ASRock's MCE setting is again proving positive in the benchmark results. All three of our CPU-related benchmarks show positive benefits from the 10% speed bump.
As already pointed out, there's nothing stopping us reaching similar performance levels by simply adjusting the CPU cache frequency multiplier on the competing boards. The only real difference is that ASRock increases the CPU cache frequency when its all-core turbo MCE setting is enabled.