While XMP dictates the memory operating frequency, voltage, and primary timings, the secondary and tertiary timings are set at the motherboard vendor's discretion. That can lead to performance differences in memory-intensive workloads.
We used G.Skill's Ripjaws4 modules set to their 3GHz XMP frequency to test memory bandwidth and latency numbers.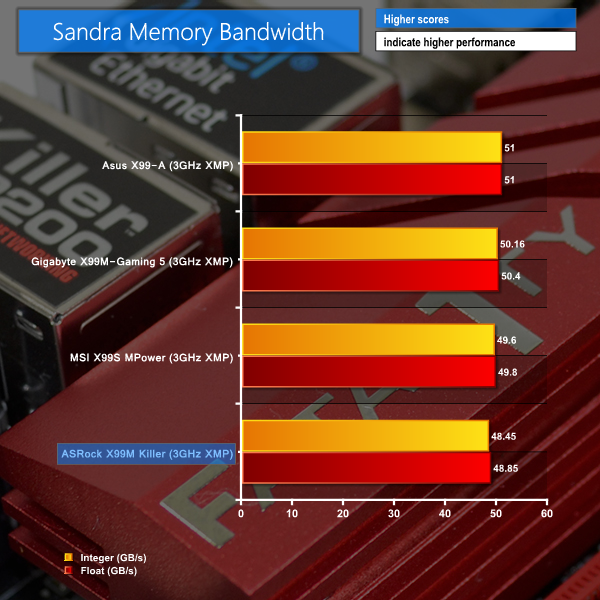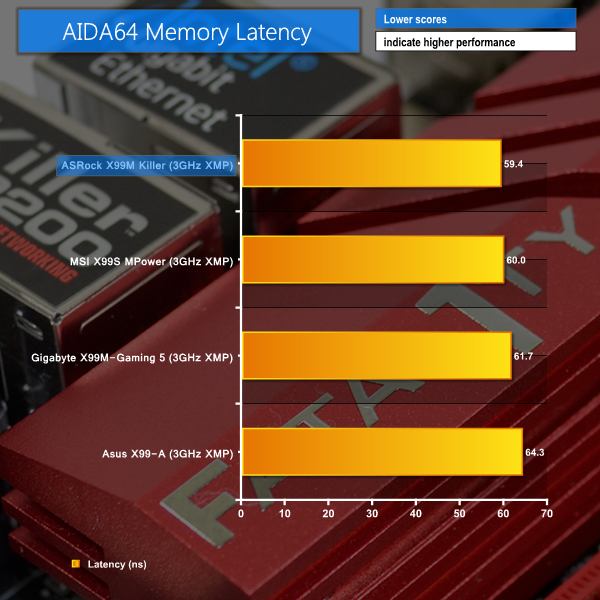 ASRock's X99M Killer struggles to keep pace with the competition's memory bandwidth performance. That does, however, lead to memory latency numbers that are better than any of the competing boards.
These results are purely for test and evaluation. As already mentioned, ASRock's board has an odd bug which causes disruption to everyday system operation when running our 3GHz G.Skill Ripjaws4 memory kit on XMP. By that logic, most 24/7 users will not want to apply the 3GHz XMP setting if they use the same memory kit as we did.