The GE60 2PE uses a single 120GB SSD for its main boot drive, and a secondary 1TB storage HDD.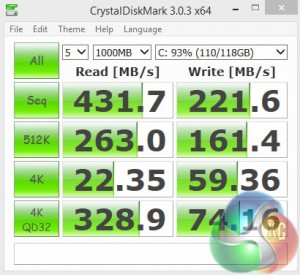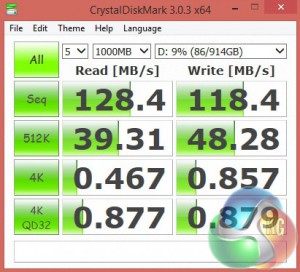 The SSD does alright in CrystalDisk Mark, though its performance is hardly mind blowing, particular its write speed which is disappointing. The HDD is a decent performance drive.
The ATTO Disk Benchmark performance measurement tool is compatible with Microsoft Windows. Measure your storage systems performance with various transfer sizes and test lengths for reads and writes. Several options are available to customize your performance measurement including queue depth, overlapped I/O and even a comparison mode with the option to run continuously. Use ATTO Disk Benchmark to test any manufacturers RAID controllers, storage controllers, host adapters, hard drives and SSD drives and notice that ATTO products will consistently provide the highest level of performance to your storage.
ATTO produces very similar results, though as usual it is a little more flattering to the components.