The tests were performed in a controlled air conditioned room with temperatures maintained at a constant 20C.
Idle temperatures were measured after sitting at the desktop for 30 minutes. Load measurements were acquired by running Furmark and Cinebench together. Room ambient temperatures were 20C.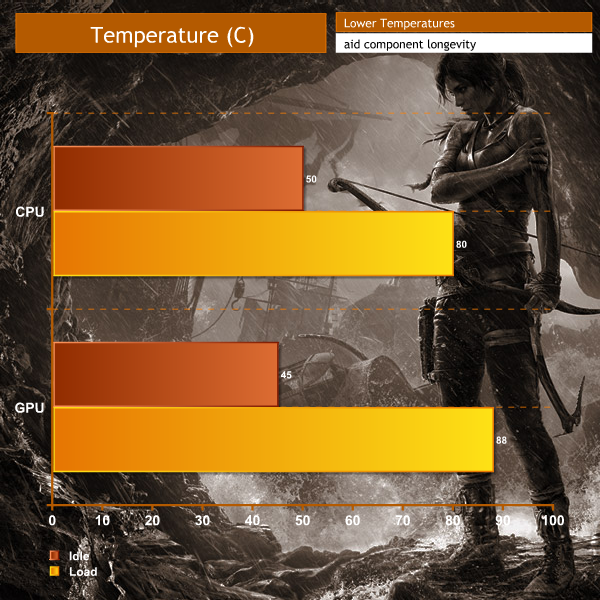 It's worth noting that while these results aren't going to melt the casing, this laptop does get pretty warm to the touch during hefty gaming sessions. We'd recommend placing it on a desk or at least playing with something covering your lap.