While League Of Legends is far from a strenuous game even for mid-range hardware, it's the most popular hardcore gaming experience in the world right now, so it's worth making sure anything stylising itself as a gaming PC/laptop can play it.
Even though it's more of a formality than a difficult test for the Apache Pro, everything was set to maximum and the resolution at native 1080p.
Since LoL has no built in benchmark, results were gleaned by playing several 5vs5 matchups on the Howling Abyss, since that features the most regular teamfights and GPU stressing effects.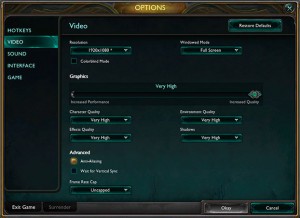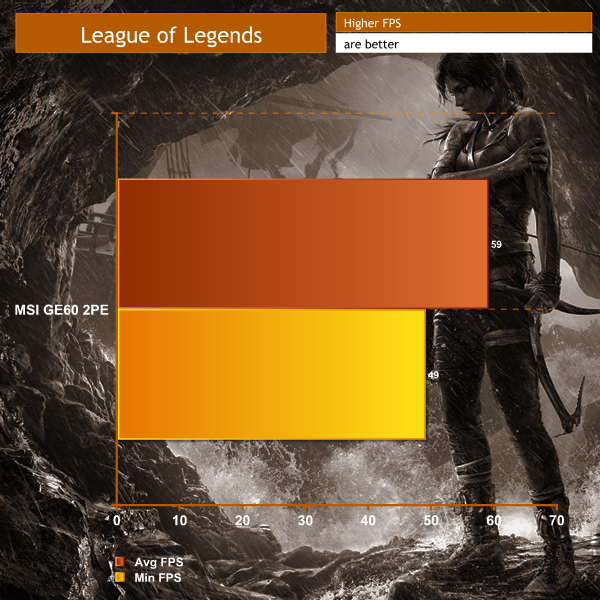 Not a problem, as expected. It's good to see LoL gamers won't be disappointed with this laptop.