Even though it makes use of the aging source engine with a few tweaks here and there, Titanfall is still a good looking game in the right circumstances and since it's such a popular recent release, we would be remiss if we didn't make sure that anyone buying this MSI laptop can play it at full tilt.
All settings were set to their highest possible, at a resolution of 1920 x 1080 pixels, with 4x AA.
Since Titanfall has no built in benchmark, we played several rounds of different game modes, using FRAPS to take averages of the frame rate throughout.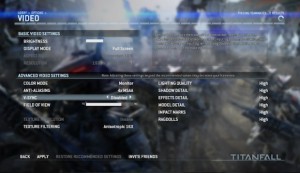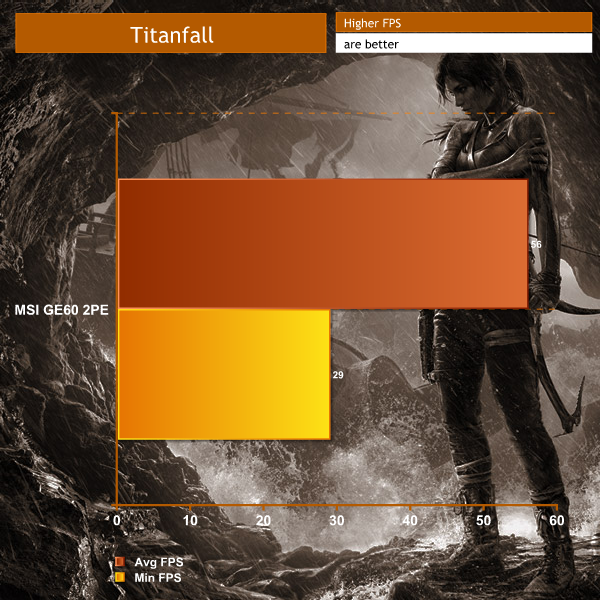 Very impressive frame rates for Titanfall considering this is with every aesthetic tweak you could make turned up to maximum. The frame rate might even have ended up higher if it wasn't capped at the frame rate of the display.