When released, Bioshock Infinite was considered one of the best looking games ever created, with believable character models, advanced facial expressions and a stunningly lifelike world to explore. It's aging pretty well, albeit with a lot of bloom and can still give new hardware a thorough thrashing if it's not prepared for it.
With that in mind, we set everything to run at UltraDX11, with a resolution of 1080p.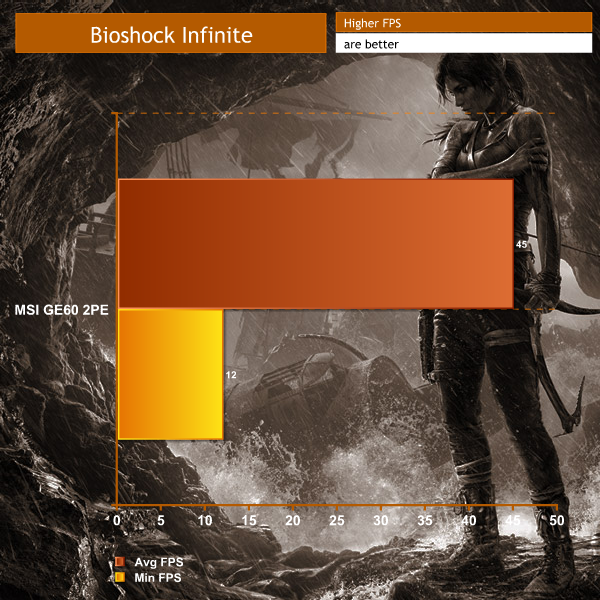 While for the most part the 860M handled Bioshock Infinite pretty well, busy scenes like the raffle caused it to chug to well sub 30FPS. Of course this is at absolute maximum settings, so this is still a damn good run.