AMD's Zen architecture is alive and it starts life in the form of Ryzen 7 by serving a heavyweight blow to Intel's prosumer HEDT platform. AMD's 8C16T Ryzen 7 1800X offers similar computational performance to Intel's 8C16T HEDT chip but at half the price. It destroys the 6C12T 6800K's computational performance for around 20% higher cost. Even after seeing the results, I am still trying to identify the catch with Ryzen 7 that indicates why it is priced so competitively. For a general prosumer who doesn't care for gaming, there simply do not seem to be any glaring weaknesses. Ryzen 7 redefines the term bang-for-buck in the high-end consumer processor market.
Computational performance of Ryzen 7 1800X is superb. Whether your workload is related to rendering, video encoding, media conversion, file archival, cryptographic operations, mathematical computation, or even simple old web browsing, Ryzen 7 has performance on tap. Rendering results in Cinebench put Ryzen 7 1800X not too far from i7 6950X performance but at less than a third of the price. The 8C16T 5960X, which retailed at $1000, needs an overclock to outperform AMD's new flagship, which itself can also be overclocked to jump back above the Haswell-E chip's performance.

Single core performance is also strong for Ryzen 7, though not to Skylake levels. In the single-thread Cinebench test, the 1800X offers comparable performance to a Broadwell-E processor when clock speed differences are accounted for. The improvement in single-core performance over Piledriver is more than 60% in Cinebench and roughly 50% based on Mozilla Kraken numbers.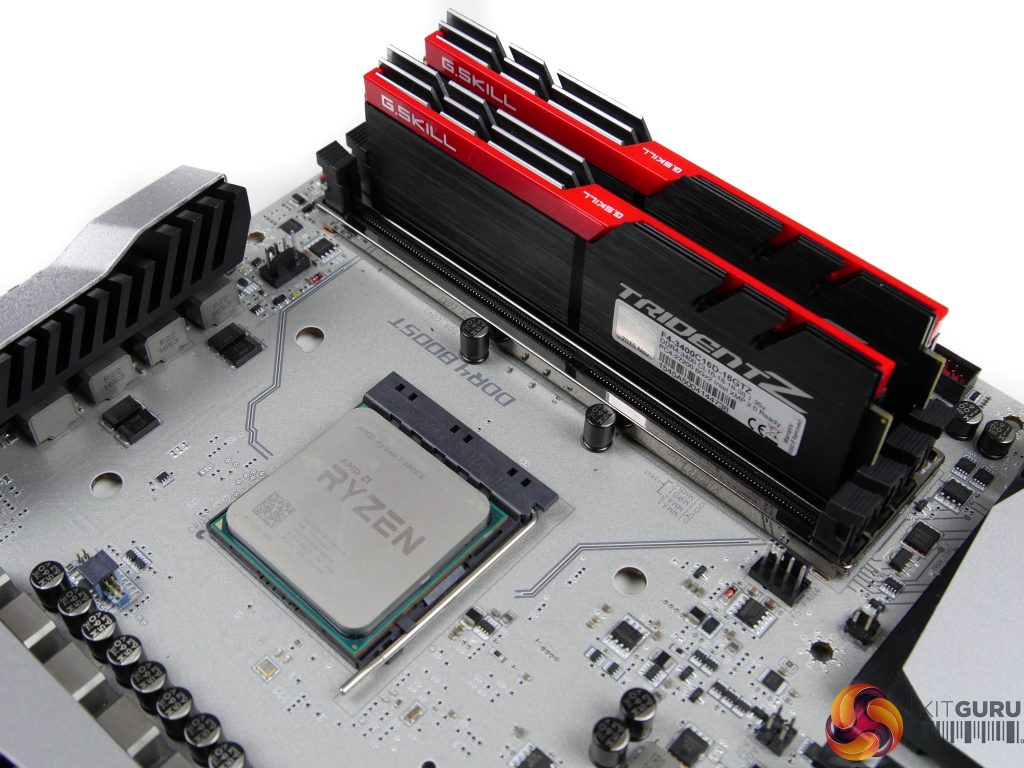 There are, however, interesting discussion points relating to Ryzen 7 that could influence purchasing decisions. Intel's competing HEDT platform offers quad-channel memory and support for greater RAM capacity with currently available DIMMs. That could be an important factor for some prosumers but it is also added expense of the preference towards four memory modules, rather than two, to others.
Both platforms support ECC DDR4. PCIe connectivity is also more plentiful through LGA 2011-3 CPUs, which allows for more graphics cards or additional high-bandwidth storage interfaces. That said, if you are a video editor with one GPU and a single PCIe SSD, the AM4 platform can tick your boxes.
Then we get on to the topic of overclocking. At 3.6-4.0GHz with a 3.7GHz all-core boost, 4.0GHz higher boost, and 4.1GHz XFR frequency, out-of-the-box speeds for Ryzen 7 1800X are high, even compared to Intel competitors. However, whether due to binning strategy or the fact that a 14nm FinFET process is new to AMD's CPU team, overclocking performance is uninspiring.
You should be confident about hitting 4GHz on all eight cores and 4.1GHz is likely to be achievable if you are willing to push the voltage. It is not reasonable to expect clock speeds of 4.4GHz+ for 24/7 usage as we have seen on Intel's high core count Haswell-E CPUs in the past. With that said, Broadwell-E CPUs are far from good overclockers, so Ryzen 7 doesn't seem so red-faced with its likely 4.0-4.2-ish GHz capability.
Relating closely to overclocking comes temperatures. AMD uses a liquid metal thermal interface and the heatspreader is soldered to the die. Translating from engineering terminology, temperatures are good. At just below 1.45V with all cores enabled, we saw less than 80°C with a Noctua D15 air cooler running an extended bout of Prime 95 or Handbrake. Chose a slightly less demanding loading condition, such as AIDA 64 or Cinebench, and you can expect to stay below 75°C. There does not seem to be need to de-lid the chip, though if you are feeling adventurous, der8auer has managed to de-lid a Ryzen 7 CPU without killing it.
Power draw is fine. The chip isn't an efficiency king but it's also not a power hog compared to its closest performance rivals. You shouldn't need to worry about investing in a new 750W+ PSU if you already have a good quality unit (depending upon GPU power draw).
Gaming performance is a disappointing aspect of the Ryzen 7 CPU. Despite its high clock speed and solid single-thread performance (shown by Cinebench), the CPU cannot compete with modern Core i7 CPUs in many games and sometimes gets beaten by a 4.2GHz Kaby Lake i5. To put this into perspective, all performance differences were identified using a Titan X Pascal and 1080p resolution with frame rates well above 60 FPS.
So if you game at 60 FPS (4K monitors don't go above 60 FPS yet) or don't have a card anywhere near as powerful as the Titan X Pascal, Ryzen 7 gaming performance is likely to be sufficient for your needs. However, if you enjoy high refresh rate gaming and like seeing consistent numbers above 140 FPS, there are better options than Ryzen 7 from Intel's Broadwell-E and Skylake/Kaby Lake product stack.
One point of contention when discussing gaming is the factor of spare CPU performance. Running your Kaby Lake Core i5 at 90%+ CPU load is fine if it delivers good frame rates. However, that scenario soon changes if you want to allocate resources to streaming on Twitch using OBS or you want to output the HD football match onto your second monitor.
While Ryzen 7 may not have been as fast as other 4C8T Intel i7 CPUs, it had significantly more processing power in reserve. That can be useful for streaming or background operations and it could also influence future multi-threaded game design if market conditions dictate.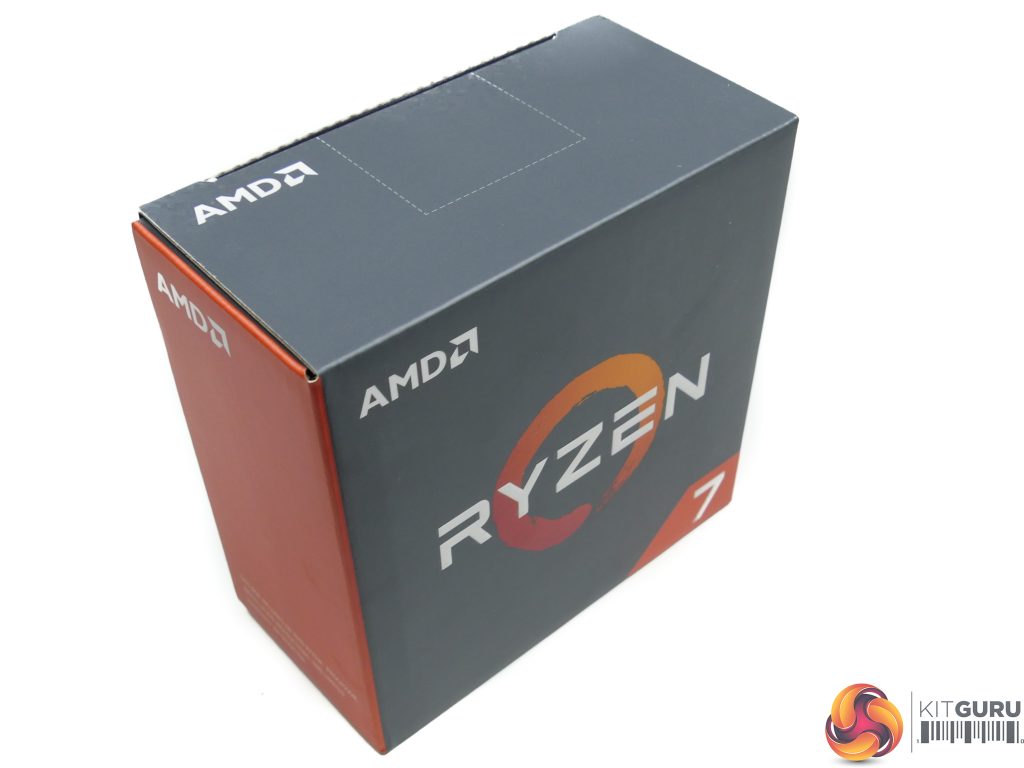 To prosumers who simply want a high-performance CPU without pushing into four-figure dollar pricing, AMD has put forward a compelling option in Ryzen 7. Looking at the computational performance of 8C16T Ryzen 7 in a variety of workloads, one could convincingly say that AMD has wiped out the entire logic of Intel's Broadwell-E CPUs and LGA 2011-3 platform in all but a few niche scenarios.
Intel will need to adjust its current HEDT CPU pricing if it wants to remain competitive in the prosumer marketplace, as additional PCIe lanes and greater memory bandwidth alone are unlikely to justify such a significant price premium over AMD's offerings. Why spend $1000 on a Core i7 that offers basically the same non-gaming performance as a chip half its price?
Hats off to AMD; the chip vendor has hit hard in a market segment where many tech enthusiasts thought Intel commanded unchallenged – its prosumer HEDT platform.

The AMD Ryzen 7 1800X is available for £488.99 (at the time of writing) from Overclockers UK.
Discuss on our Facebook page HERE.
Pros:
Superb multi-threaded performance at stock clocks.
Boost frequencies help to enhance single-threaded performance.
$499 (~£490) selling price (!).
Soldered heatspreader allows for good cooling.
Unlocked CPU multiplier.
Overall cost can be low thanks to the AM4 platform scalability.
Cons:
Gaming performance is not well suited for ultra high refresh rates.
Some memory speed limitations – difficult pushing past 3.2GHz.
Dual-channel memory and sixteen PCIe lanes for GPUs may be limitations to some prosumers.
KitGuru says: AMD has kicked through the front door of Intel's HEDT processor party and shown no mercy on the 6C12T and 8C16T chips. Retailing for £500 less than an 8C16T Intel chip which performs similarly makes AMD's Ryzen 7 1800X a relative bargain. We now turn our attention to the even more wallet-friendly Ryzen 7 1700X…