Sandra Processor Arithmetic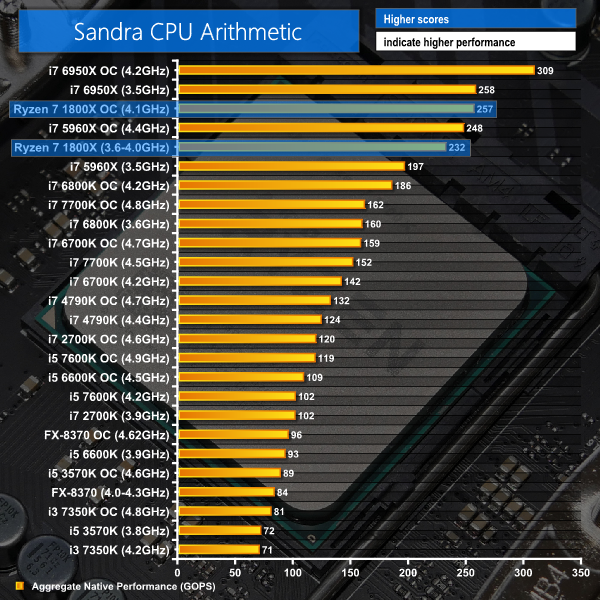 Sandra Cryptographic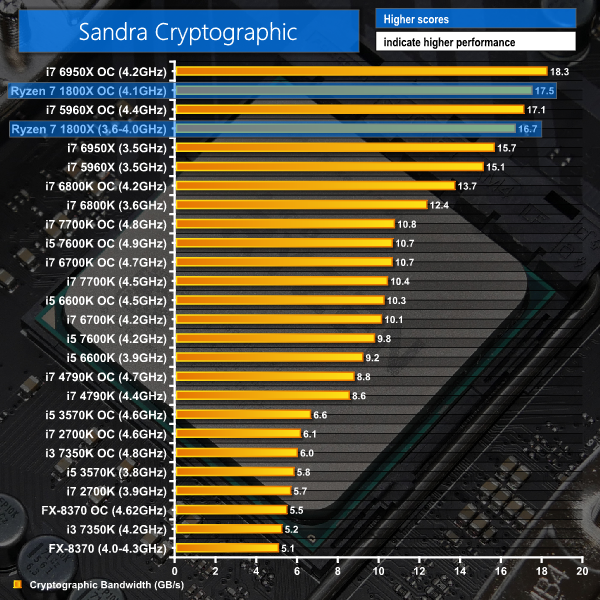 Sandra Memory Bandwidth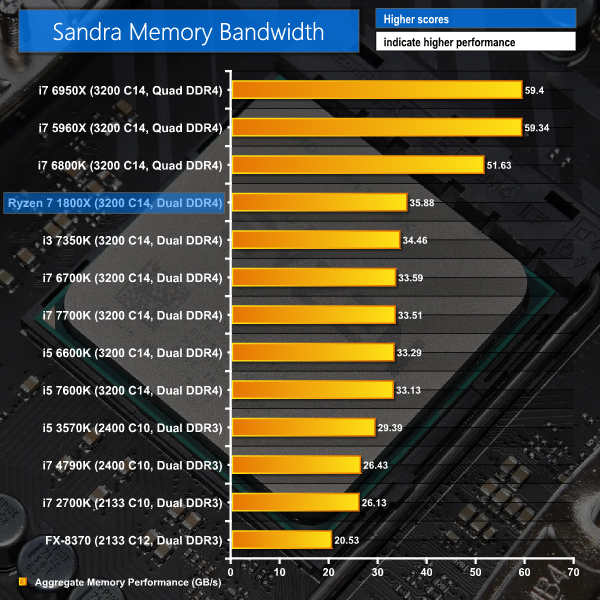 SiSoft Sandra places raw processing power of the 4.1GHz 1800X on par with a stock-clocked 6950X… at less than a third of the price. Cryptographic performance for Ryzen 7 is also strong thanks to the 1800X's ability to throw a large number of fast threads at the task. The 4.4GHz 5960X is actually beaten by overclocked Ryzen 7 1800X despite the AMD chip's 300MHz clock speed deficit.
Memory bandwidth is on par with Intel's latest mainstream, dual-channel platform when using similarly-fast 3200MHz C14 DDR4. However, the quad-channel Intel HEDT platforms have more than 60% greater memory bandwidth for an identical memory clock but four DIMMs versus two. This could be an influencing factor to prosumers who have workloads that scale well with increased memory bandwidth.
A note on memory performance: we saw Cinebench scores jump from mid-1700s to high-1700s when switching from 2133MHz DDR4 to 3200MHz. We also noticed slightly higher frame rates in certain games (Rise of the Tomb Raider DX12, for example).