3DMark
3DMark is a multi-platform hardware benchmark designed to test varying resolutions and detail levels of 3D gaming performance. We run the Windows platform test and in particular the Fire Strike benchmark, which is indicative of high-end 1080p PC Gaming. We also test using the Time Spy benchmark which gives an indication of DirectX 12 performance.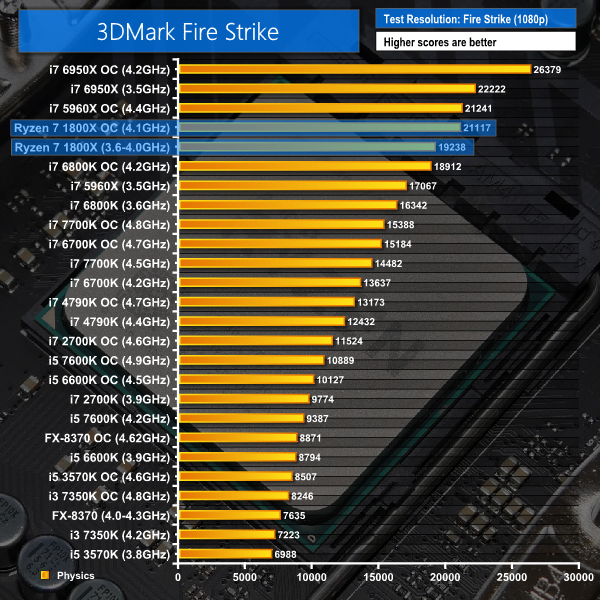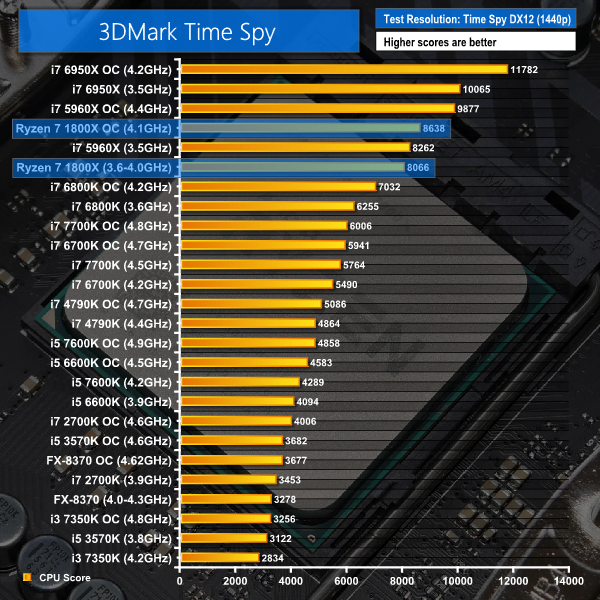 VRMark
The recently-released VRMark benchmark aims to score systems based on their VR performance potential by using rendering resolutions associated with VR devices of today and the future. We test using the Orange Room benchmark which uses a rendering resolution of 2264×1348 to analyse the capability of hardware with current devices such as the HTC Vive and Oculus Rift.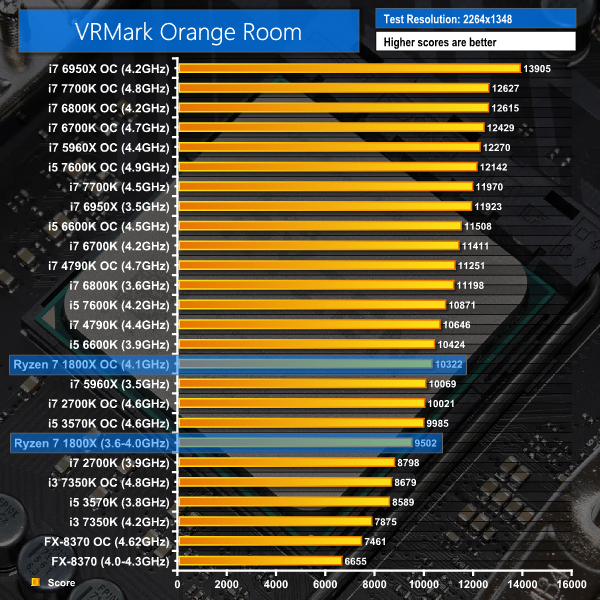 The CPU-related tests in 3DMark scale well across cores and therefore place the eight-and ten-core chips at the top of the chart. This is not, however, necessarily an ideal interpretation of gaming performance in the real world due to differing design strategies for game engines. Overclockers interested in ranking highly on the 3DMark leader-boards (without going crazy with LN2) may want to take note of Ryzen 7 as a value option.
VRMark has an affinity for CPU clock speed and cores but also with IPC thrown into the mix. Ryzen 7 1800X does not perform particularly well in VRMark, though its performance does improve by way of overclocking.