Ashes of the Singularity is a real-time strategy game set in the future where descendants of humans (called Post- Humans) and a powerful artificial intelligence (called the Substrate) fight a war for control of a resource known as Turinium.
Players will engage in massive-scale land/air battles by commanding entire armies of their own design. Each game takes place on one area of a planet, with each player starting with a home base (known as a Nexus) and a single construction unit.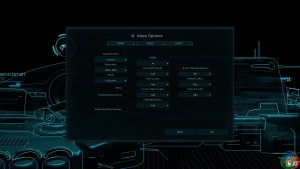 We test the final retail game at 4k resolution and with EXTREME image quality settings, shown above.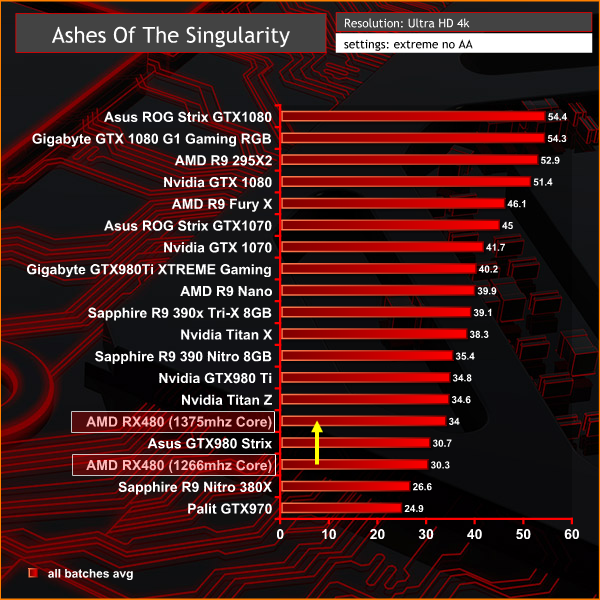 At 1,266mhz the RX 480 outperforms both R9 380X and Palit GTX970. When overclocked to 1,375mhz, the RX 480 pushes ahead of the Asus GTX980 Strix. Impressive results.