The AMD Radeon RX 480 8GB is certainly a very capable graphics card and as our readers have been discussing in the build up to launch today the much touted price point of $199.99 really did seem too good to be true.
While American prices seem very competitive the situation in the United Kingdom isn't quite so positive. We have been told by AMD directly that the reference RX 480 4GB will be priced around £180 and the 8GB version which we reviewed today will be around £215. We can always blame UK 20% VAT for the higher prices, but since the announcement of the UK wanting to opt out of the European Union, the pound sterling has devalued to a 31 year low.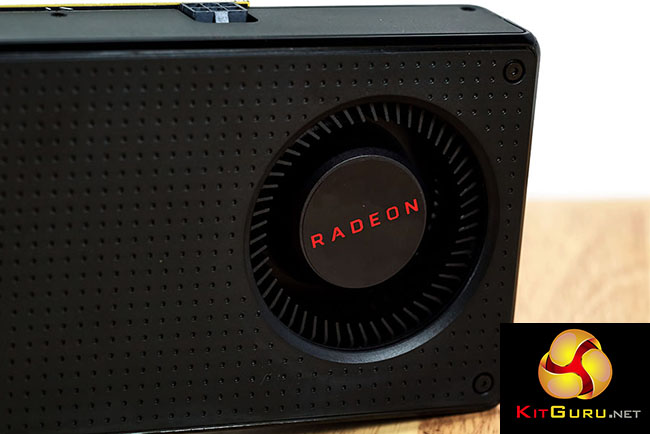 On a more positive note, it is refreshing to see that AMD have managed to deliver performance levels ahead of the R9 380x and GTX 970. When manually overclocked to 1,375mhz we found the RX 480 was slightly faster than the R9 390 and very closely matched against the Asus GTX980 Strix – in some engines a little behind, and in others, a little ahead. It really does all depend on the games you want to play.
Power efficiency of the RX 480 8GB is noteworthy – it topped our graph. When we increased core voltage to achieve the maximum overclock possible the power consumption increased by 40 watts. At this level the system load was only 5 watts lower than when fitted with a reference Nvidia GTX 1080.
All in all I have been immensely impressed with the RX 480 8GB, and even my previous niggle of AMD not adopting an HDMI 2.0 port has been addressed. At long last, 60hz refresh rates at Ultra HD 4k resolutions are now a possibility on an HDMI driven television set.
There is only one real concern with the reference RX 480, and it is unfortunately quite a big one. The reference cooler is quite frankly, rubbish. AMD have basically installed a diminutive heatsink on the core and are pushing cold air over it with a small blower style fan that can spin up to 5,100 rpm.
This means that if you want to reduce the temperatures below 80c under load then you are going to need to increase the fan speeds, effectively breaking away from the quiet default profile. Also if you want to overclock and leave the fan on automatic, the card will throttle heavily. WattMan is an attractive, fully loaded software package, but due to the weak cooling system I found you had to really crank the fan speeds and adjust the temperature threshold to the upper end of the scale (90c) to ensure throttling was kept to a minimum. I really do wish AMD would up their game with their reference cooling solutions on launch day.
At 1,375mhz, the RX 480 8GB delivered stellar performance, but I couldn't live with the 47dBa+ noise levels required when the voltage was cranked to get stability. My only reason for including these overclocked results was to give us an early indication of how AMD partners will likely sell their modified, tweaked cards in the coming weeks. I am looking forward to testing the Polaris architecture with a proper heatpipe style cooler and multiple high grade fans in place from companies such as Sapphire.
The RX 480 earns our Worth Buying Award, I would have scored it higher, but the reference cooling system is very poor, and I advise our readers to wait on custom cooled cards from AMD partners before parting with the cash. I am confident with 2 and 3 fan cooling systems and heatsinks connected to high grade heatpipes that cooling proficiency will reap higher overclocks, minimise throttling and reduce noise emissions under load.
Discuss on our Facebook page, over HERE.
Pros:
excellent performance levels out of the box.
decent price points.
overclocking potential looks high.
high power efficiency at stock settings.
Cons:
mediocre cooling system on the reference card.
throttling issues can occur unless fan levels and temperature targets are increased.
small blower style fan can get loud.
no backplate.
Kitguru says: The AMD RX480 8GB is a powerful and capable graphics card which appears to exhibit plenty of overclocking potential. While the reference card has performed well in our analysis, the cooling system is rather feeble and we look forward to testing higher grade partner cards in the coming weeks.