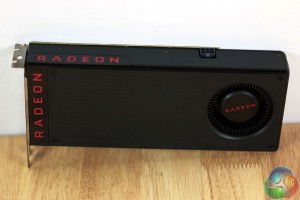 Our AMD Radeon RX480 8GB sample shipped directly from AMD and as such there is no box artwork or accessories. We already have some partner cards in our labs, so we will be following up soon with more reviews.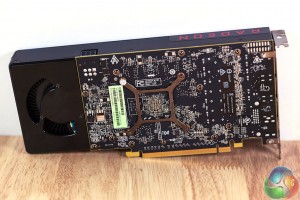 No backplate on the AMD RX 480 reference card, but perhaps custom models from AMD partners will include one. We can see the PCB length is very small, with the cooler intake actually extending the length of the GPU.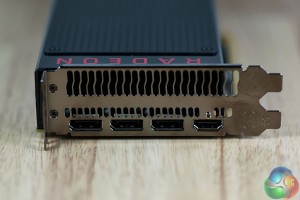 AMD have ditched DVI and VGA completely, which won't be a problem for too many people in 2016. There are three DisplayPort connectors (1.3 HBR/1.4 HDR ready) on the card, alongside an HDMI connector which is 2.0b capable …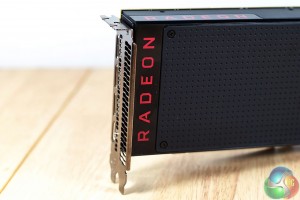 … this means if you have a big television set you can game at 60hz at Ultra HD 4k resolution across the HDMI port. Good to see AMD finally rectifying this.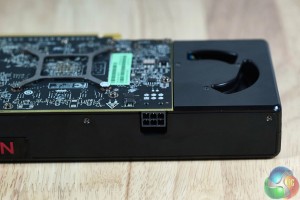 The RX 480 takes power from a single 6 pin power connector, shown above.
The PCB of the RX 480 is very small – the cooler overhangs the PCB with the fan intake visible from the rear of the card. This cooler is very basic indeed – there are no heatpipes, just a simple, small heatsink positioned in the middle of the plastic cooler shroud. We are likely going to see more sophisticated cooling solutions coming from AMD partners in the coming weeks.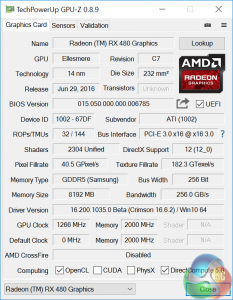 The latest version of GPUz gets most of the information from the card, although further details can be seen in the table on the previous page.