Ashes of the Singularity is a real-time strategy game set in the future where descendants of humans (called Post- Humans) and a powerful artificial intelligence (called the Substrate) fight a war for control of a resource known as Turinium.
Players will engage in massive-scale land/air battles by commanding entire armies of their own design. Each game takes place on one area of a planet, with each player starting with a home base (known as a Nexus) and a single construction unit.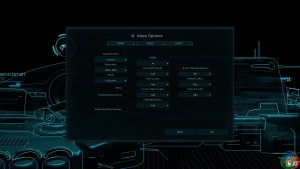 We test the final retail game at 1080p resolution and with EXTREME image quality settings, shown above.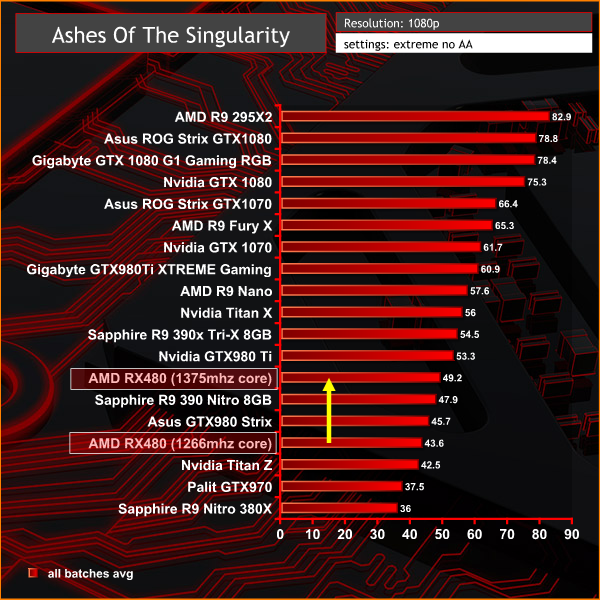 At 1080p in the Direct X 12 game, the RX480 manages to outperform the Palit GTX970 and Titan Z, averaging 43.6 frames per second. When overclocked to 1,375mhz the RX480 outperforms the R9 390 Nitro 8GB.