Middle-earth: Shadow of Mordor is a third-person open world video game, where the player controls a ranger by the name of Talion who seeks revenge on the forces of Sauron after his family, including his wife, are killed. Players can travel across locations in the game through parkour, riding monsters, or accessing Forge Towers, which serve as fast travel points.
With test at Ultra HD 4k resolution with Ultra image settings enabled.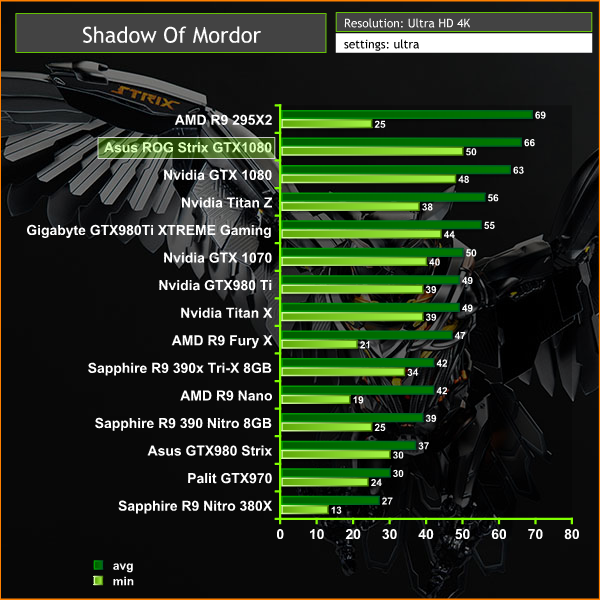 At Ultra HD 4k resolution, the R9 295X2 takes top position in the graph, although the minimum frame rate is poor as we noticed some juddering in certain sections of the game. The Asus Republic Of Gamers Strix GTX 1080 takes top spot within the confines of single GPU cards.