Rise of the Tomb Raider is a third-person action-adventure game that features similar gameplay found in 2013's Tomb Raider. Players control Lara Croft through various environments, battling enemies, and completing puzzle platforming sections, while using improvised weapons and gadgets in order to progress through the story. It uses a Direct X 12 capable engine.
We enable Direct X 12, Vsync is off and graphics are set to the 'very high' profile, shown above. We test the Nvidia Titan Z with the SLi optimisation both disabled, then enabled. This is clearly marked in the graph. See more HERE.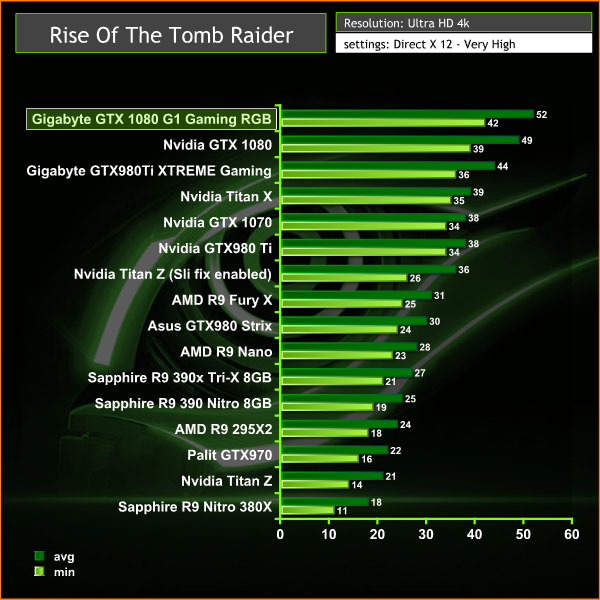 Ultra HD 4K is a tough ask, but the Gigabyte GTX 1080 G1 Gaming RGB holds an average of 52 frames per second, and a minimum over 40 at all times. If you want a solid 60 frames per second then some reductions in image quality would be required – or another card for SLi.
Be sure to check out our sponsors store EKWB here