There are exciting times ahead for us in the coming weeks – we are really interested to see what AMD bring to the table around the £200 mark with their upcoming RX 480 graphics card. As it stands in the high end sector however Nvidia are currently dominating with the recent release of their Pascal driven GTX 1080 GPU.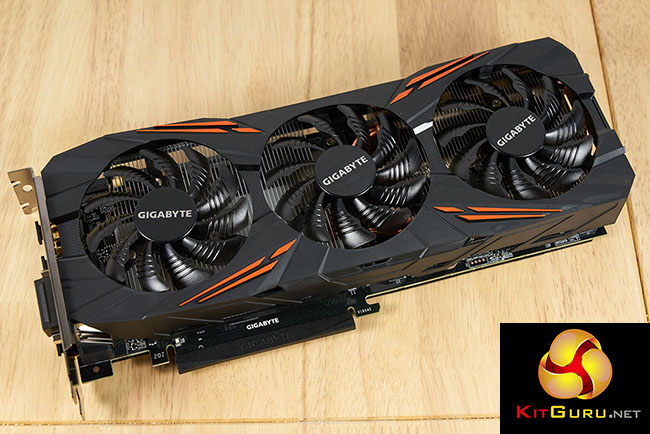 I have seen a lot of hate for the Founder's Edition day cards on social media, however the reference Nvidia GTX 1080 reference cooler works well in an SLi configuration, driving all the hot air out the back of a chassis. Just be sure to use a tool such as Asus GPU Tweak II, EVGA Precision or MSI Afterburner to raise the GPU temperature target setting to 92c to ensure that throttling is kept at a minimum. For the majority of people running single card configurations it makes sense to look at custom cooled, Nvidia partner cards.
The Gigabyte GTX 1080 G1 Gaming RGB is a very impressive graphics card and the cooler in particular is worth some more discussion. It is a match for the Direct CU III cooler that Asus fitted to the Republic Of Gamers Strix 1080 card. The cooler was very loud when I initially received the card, but Gigabyte sent me an updated BIOS and after a quick flash, things settled down to more acceptable levels.
The Gigabyte GTX 1080 G1 Gaming RGB runs around 1-2c cooler than the Strix GTX 1080 Aura, however the trade off is that it does emit a slightly higher level of noise which in the real world is almost imperceptible to the naked ear (mine anyway).
Gigabyte supply the card BIOS in what they class as 'Gaming Mode'. In Gaming Mode base clock is set at 1695mhz, and in OC mode base clock is 1721mhz. Boost clock speeds are 1835mhz in Gaming mode and 1860mhz in OC mode. OC mode is only accessible by installing the supplied software with the card and then by clicking the 'OC' setting within the profiles. Gigabyte really should just simplify everything and supply the BIOS of the card set at the higher clock speeds. We can't help but feel that a substantial percentage of people who buy this hardware will just never install the Gigabyte software and will be subsequently be running at the slower of the two clock speed profiles.
As with the ASUS card, Gigabyte have incorporated RGB lighting, which you can tweak to your hearts content. You can adjust the flashing, the breathing, double pulsing modes and change the colours to suit your own system. If all of this annoys you, then simply disable it completely in the software supplied.

The Gigabyte GTX 1080 G1 Gaming RGB is currently on pre order with Overclockers UK for £599.99 inc vat HERE. This is £20 less than the recommended retail price for the Nvidia Founders Edition (£619.99 inc vat). It seems like a no brainer to me that the Gigabyte card is the better option – especially when factoring in the RGB lighting, improved 8+2 power phase delivery (Founders Edition is 5+1), three fan cooling system, reduced noise levels and lower operating temperatures. Its worth pointing out that below 60c, the three fans deactivate completely.
Discuss on our Facebook page, over HERE.
Pros:
Class leading single GPU performance.
silent (zero fan mode) when idling or under low load.
good overclocking headroom.
controllable RGB lighting system.
high grade components used across the board.
no coil whine.
cheaper than Founder's Edition.
Cons:
OC mode should be the default BIOS mode.
Kitguru says: The Gigabyte GTX 1080 G1 Gaming RGB is a heck of a graphics card. It ships fully loaded with an enhanced power phase configuration and is equipped with an RGB lighting system. Cooling performance is top notch and there is plenty of headroom for manual overclocking via software. 'Fan off' mode when idle and at low load ensures noise emissions are kept to a minimum.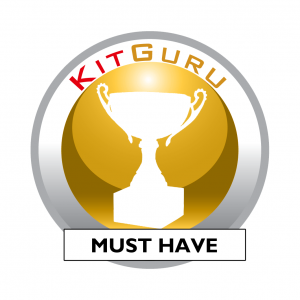 Be sure to check out our sponsors store EKWB here