The tests were performed in a controlled air conditioned room with temperatures maintained at a constant 21c – a comfortable environment for the majority of people reading this. Idle temperatures were measured after sitting at the desktop for 30 minutes. Load measurements were acquired by playing Rise Of The Tomb Raider for 90 minutes and measuring the peak temperature. We also have included Furmark results, recording maximum temperatures throughout a 10 minute stress test. All fan settings were left on automatic.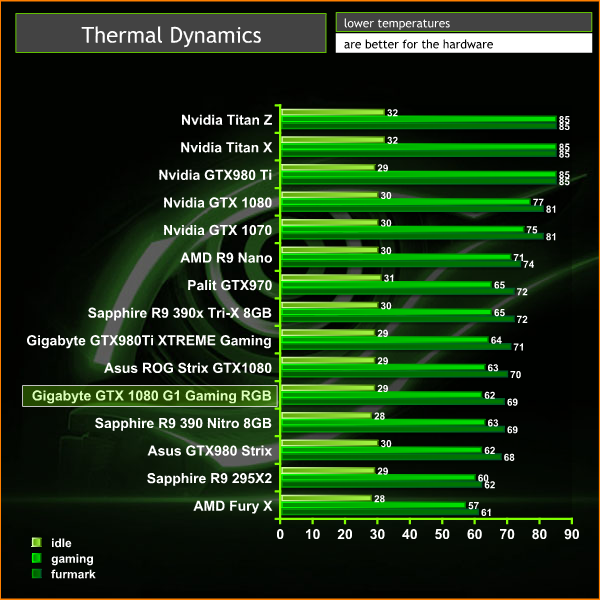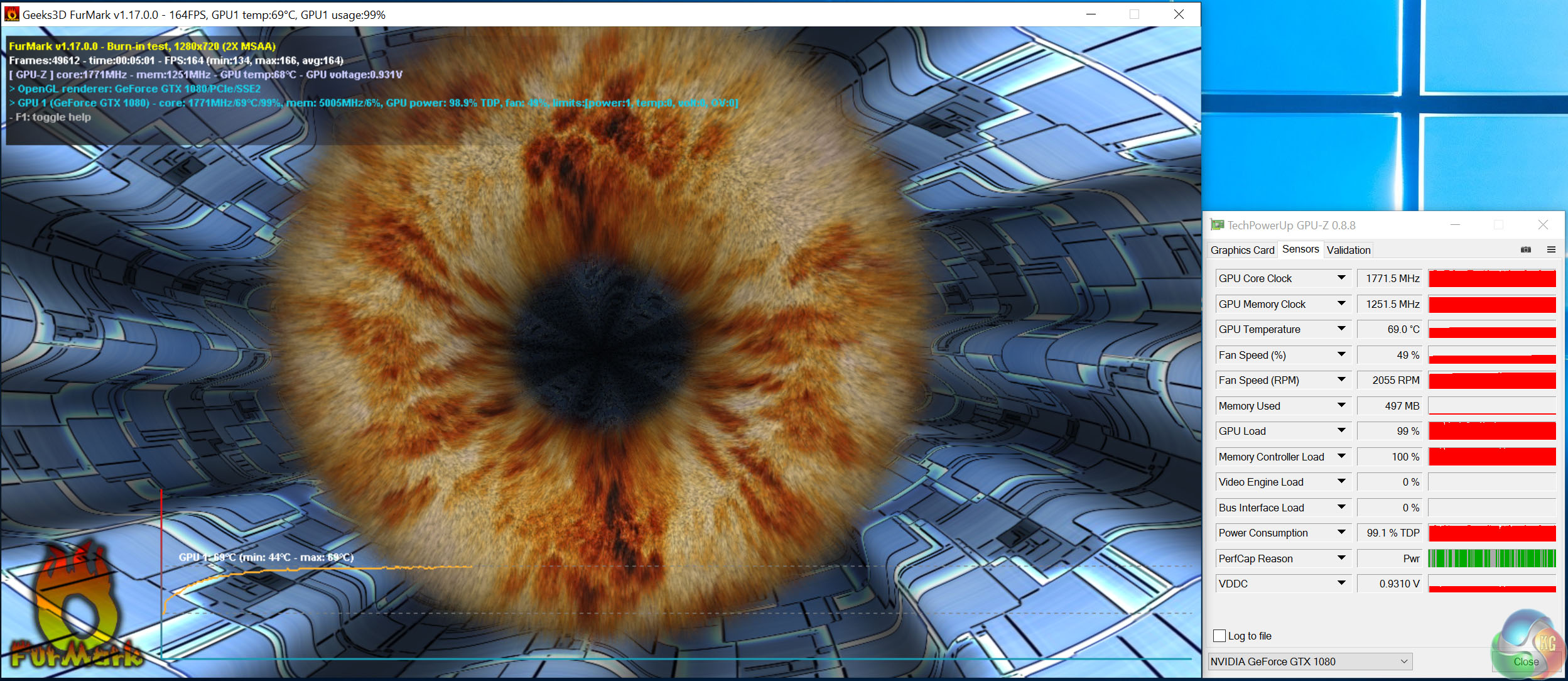 The three fans only start to spin up when the Gigabyte GTX 1080 G1 Gaming RGB is placed under moderate or heavy load. When the temperatures rise to 60c then the fans spin up.
We install the graphics card into the system and measure temperatures on the back of the PCB with our Fluke Visual IR Thermometer/Infrared Thermal Camera. This is a real world running environment playing Rise Of The Tomb Raider for extended periods of time.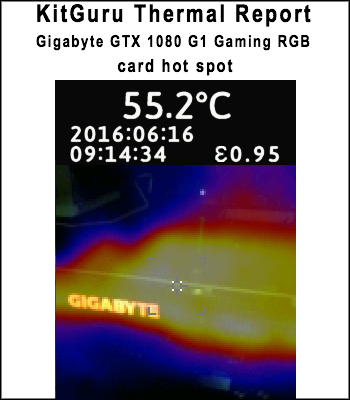 The cooling system is fantastic with hotspots on the card only hitting between 55c and 56c after an hour of gaming.
Be sure to check out our sponsors store EKWB here