Hitman (2016) is a third-person stealth video game in which players take control of Agent 47, a genetically enhanced, superhuman assassin, travelling to international locations and eliminating contracted targets. As in other games in the Hitman series, players are given a large amount of room for creativity in approaching their assassinations. The game is being released in stages, which hasn't proved too popular with a large audience.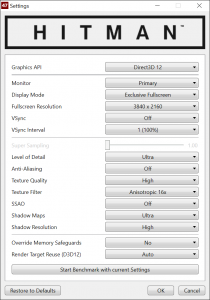 We test with many of the settings maximised, SSAO is disabled however as I found it causes some crashing. I have to say that Hitman is a little unstable at times under the best of situations, but we managed to get it running well enough to benchmark. The built in benchmark is very flaky indeed however, so real world runs had to be used.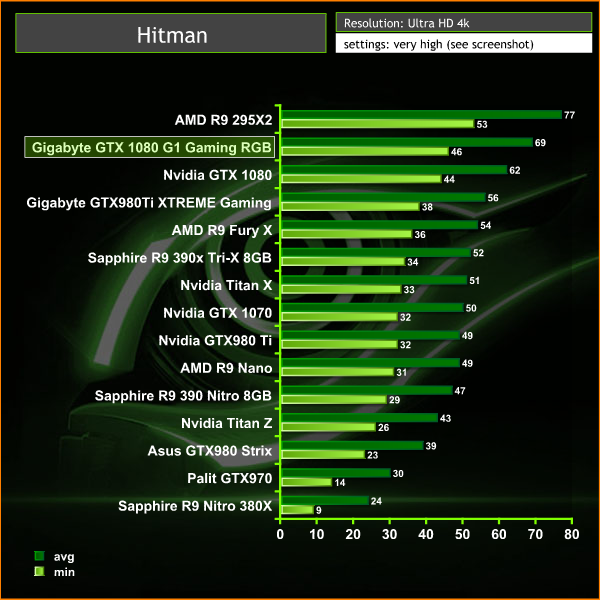 At Ultra HD 4k you ideally want to be aiming for a GTX1070 or above to get acceptable frame rates at these settings.
Be sure to check out our sponsors store EKWB here