Nvidia have enhanced their GPU Boost System with their latest iteration – V3.0. The new version features custom 'per voltage' point frequency offsets.
GPU Boost 3.0 offers the ability to set frequency offsets for individual voltage points. Older versions could only hold a fixed frequency offset, essentially shifting the existing V/F curve upward by the defined offset amount.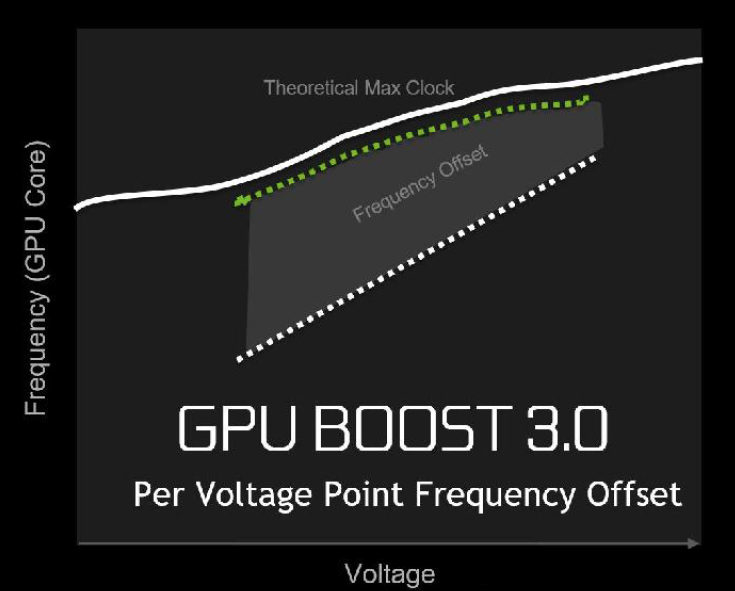 Above, is a theoretical custom V/F curve set in GPU Boost 3.0. The offset is set just below the upper limits of the theoretical maximum clock making full use of all the available headroom – ensuring performance is fully utilised for the GPU in question.
We overclock the Gigabyte GTX 1080 G1 Gaming RGB with the latest beta version of Gigabytes Xtreme Engine Software package.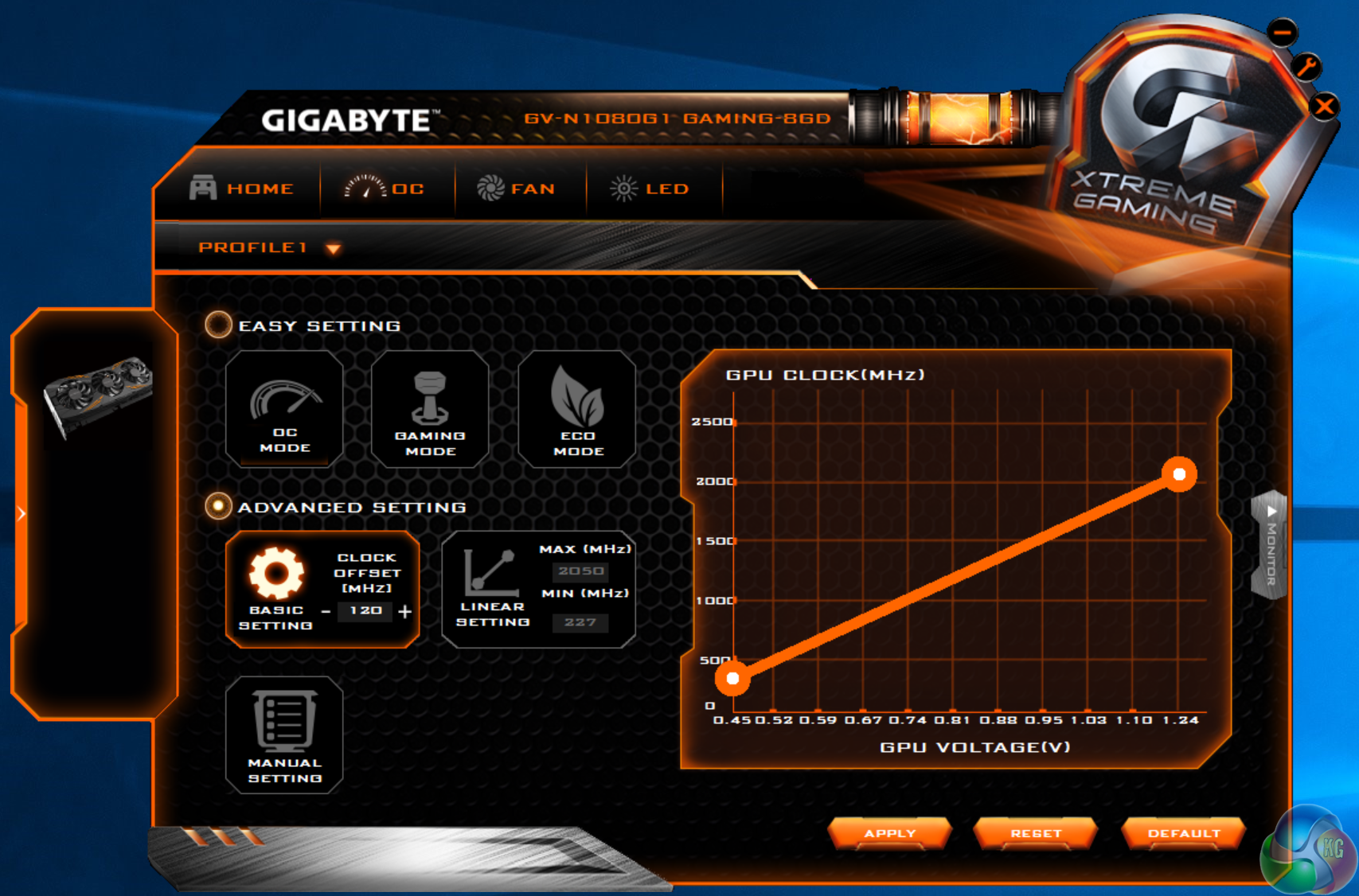 We manually tweaked the card and enhanced the speed by +120mhz. It was possible to increase the memory with an offset of +520mhz (10520)
We increased the GPU temp target to the maximum 92c and power target to 120 (+20).  I increased voltage to +60.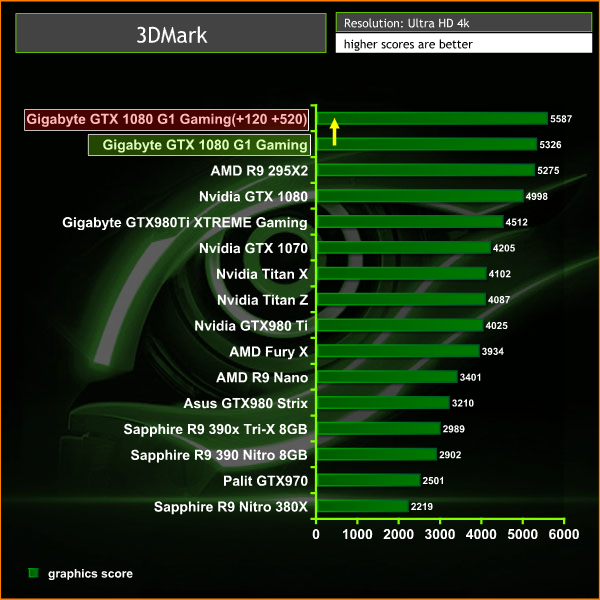 The overclock managed to boost the 3dMark Ultra graphics score from 5326 to 5587.
Be sure to check out our sponsors store EKWB here