Middle-earth: Shadow of Mordor is a third-person open world video game, where the player controls a ranger by the name of Talion who seeks revenge on the forces of Sauron after his family, including his wife, are killed. Players can travel across locations in the game through parkour, riding monsters, or accessing Forge Towers, which serve as fast travel points.
We test at 1440p with the image quality settings at Ultra.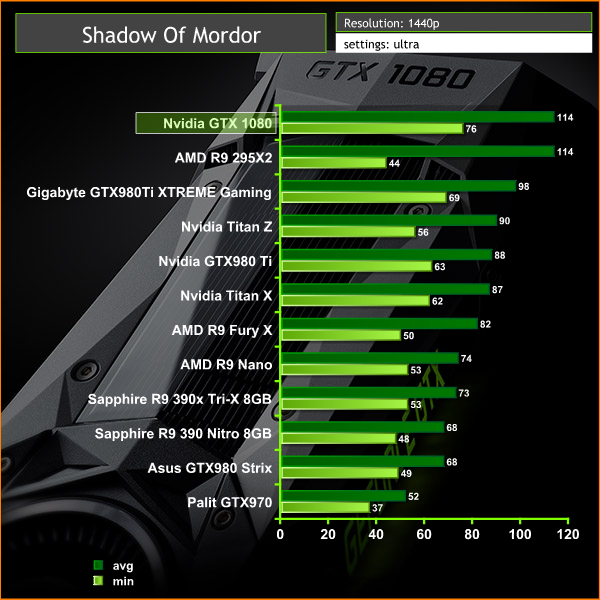 The Nvidia GTX1080 takes top position in our performance graph, averaging 114 frames per second. While this is the same as the R9 295X2 – the AMD hardware suffers from lower minimum frame rates throughout the test.