We measure power consumption from the whole system when idle and when gaming, excluding the monitor.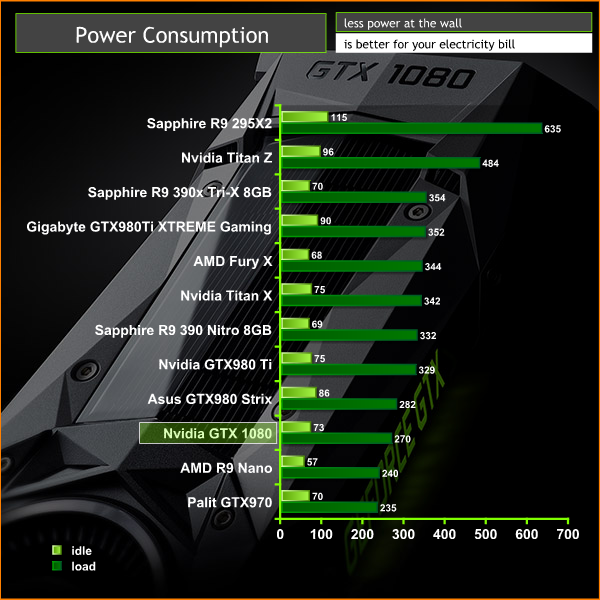 The Nvidia GTX 1080 is a very efficient card considering the rendering power. System power draw with the GTX1080 installed is around 270 watts when fully loaded.
The Gigabyte GTX980Ti XTREME Gaming card from the previous generation raises system demand to just over 350 watts under the same conditions. With the R9 295X2 card installed, the system power demand rises to a staggering 635 watts.