Dirt Rally is developed by British video game developer Codemasters using the in house Ego engine. Development began with a small team of individuals following the release of their 2012 video game Dirt: Showdown. Codemasters have emphasised a desire to create a simulation with Dirt Rally. They started by prototyping a handling model and creating tracks based on map data. The game employs a different physics model from previous titles, rebuilt from the ground up.
We test at 1440 with 8x MSAA and the ultra image quality setting enabled.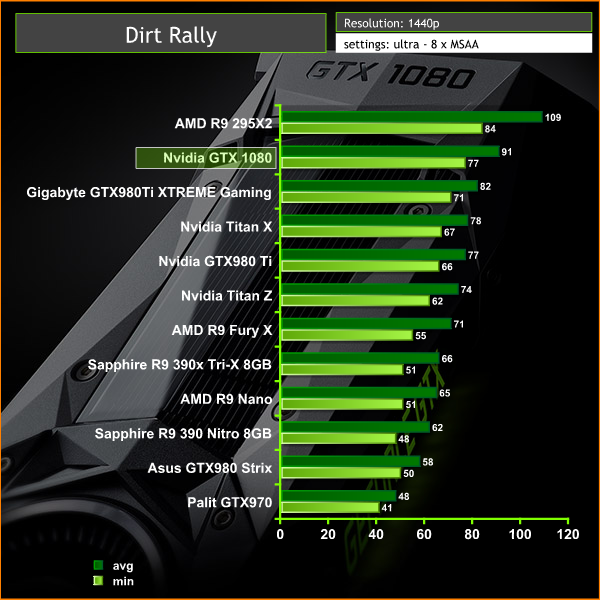 At 1440p the Nvidia GTX 1080 is the fastest single GPU card on test, holding a 9fps over the Gigabyte GTX980 ti XTREME Gaming card.