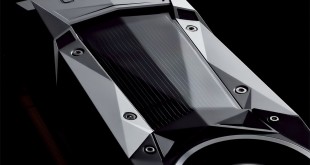 Based on the latest Pascal architecture, Nvidia claim the GTX 1080 is the most advanced graphics card ever made. The GTX 1080 is built on a new 16nm FinFET manufacturing process allowing the chip to incorporate more transistors – subsequently allowing for higher clock speeds and improved power efficiency.
The GTX 1080 also adopts GDDR5X memory which enhances bandwidth significantly over previous GDDR5 designs. Is Nvidia's GTX1080 the new GPU king?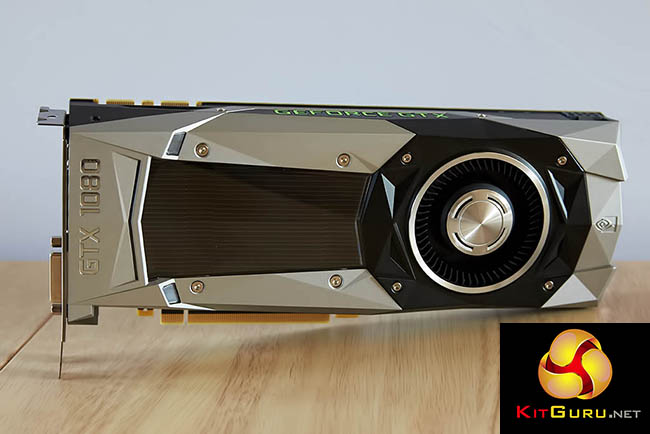 The GTX 1080 'Founders Edition' is crafted by Nvidia engineers and is built around a die cast aluminium body with low profile backplate. This is all machine finished and heat treated for strength.
Interestingly I have read some negative comments from KitGuru readers in the last week saying they prefer the appearance of the older Nvidia reference cooler, but I must say, I quite like the angular shapes and patterns in the design.
GPU
GeForce
GTX960

Geforce
GTX970
GeForce
GTX980

Geforce
GTX 980 Ti
Geforce
GTX Titan X
Geforce
GTX 1080
Streaming Multiprocessors
8
13
16
22
24
20
CUDA Cores
1024
1664
2048
2816
3072
2560
Base Clock
1126 mhz
1050 mhz
1126 mhz
1000 mhz
1000 mhz
1607 mhz
GPU Boost Clock
1178 mhz
1178 mhz
1216 mhz
1075 mhz
1076 mhz
1733 mhz
Total Video memory
2GB
4GB
4GB
6GB
12GB
8GB
Texture Units
64
104
128
176
192
160
Texture fill-rate
72.1 Gigatexels/Sec
109.2 Gigatexels/Sec
144.1 Gigatexels/Sec
176 Gigatexels/Sec
192 Gigatexels/Sec
257.1 Gigatexels/Sec
Memory Clock
7010 mhz
7000 mhz
7000 mhz
7000 mhz
7000 mhz
5005mhz
Memory Bandwidth
112.16 GB/sec
224 GB/s
224 GB/sec
336.5 GB/sec
336.5 GB/sec
320 GB/s
Bus Width
128bit
256bit
256bit
384bit
384bit
256bit
ROPs
32
56
64
96
96
64
Manufacturing Process
28nm
28nm
28nm
28nm
28nm
16nm
TDP
120 watts
145 watts
165 watts
250 watts
250 watts
180 watts
The Nvidia GTX1080 ships with 2560 CUDA cores and 20 SM units. The 8GB of GDDR5X memory is connected via a 256 bit memory interface. This new G5X memory offers a huge step up in bandwidth, when compared against the older GDDR5 standard. It runs at a data rate of 10Gbps, giving 43% more bandwidth than the GTX980 GPU.
Architectural improvements in memory compression give an effective memory bandwidth increase of 1.7x when compared against the previous Nvidia flagship. There is a lot more to this performance than the figures above, so I recommend our readers spend a little time reading Page 2 of this review today where I try and break the technology advancements down as simply as possible.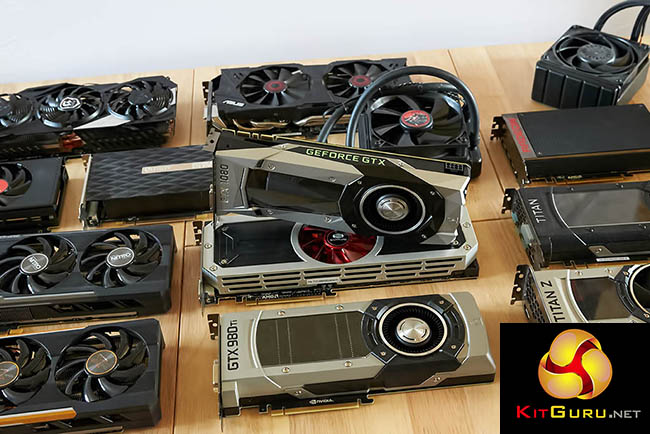 For the last 10 days or so I have been retesting many graphics cards with the latest AMD and Nvidia drivers. We list all the partnering hardware on the testing methodology page of the review. First let's have a quick look at the new Nvidia technology.
Be sure to check out our sponsors store EKWB here