I have spent the last week benchmarking a selection of AMD and NVIDIA cards with the latest drivers on one of our new 6700k test beds. We are using the AMD Crimson Edition Display Driver, Version 16.15.2211 and Nvidia ForceWare 368.13 driver. Due to public demand we also add in a range of tests at 1080p to supplement the results at 1440p and Ultra HD 4K resolutions.
We list each resolution test for every game on its own page – meaning if you are just interested in 4K resolutions for instance, you can skip the other resolutions without effort. If you want to read the whole review and find all the page changes annoying – click on our menu system top right of these pages, and head to '34. view all pages'.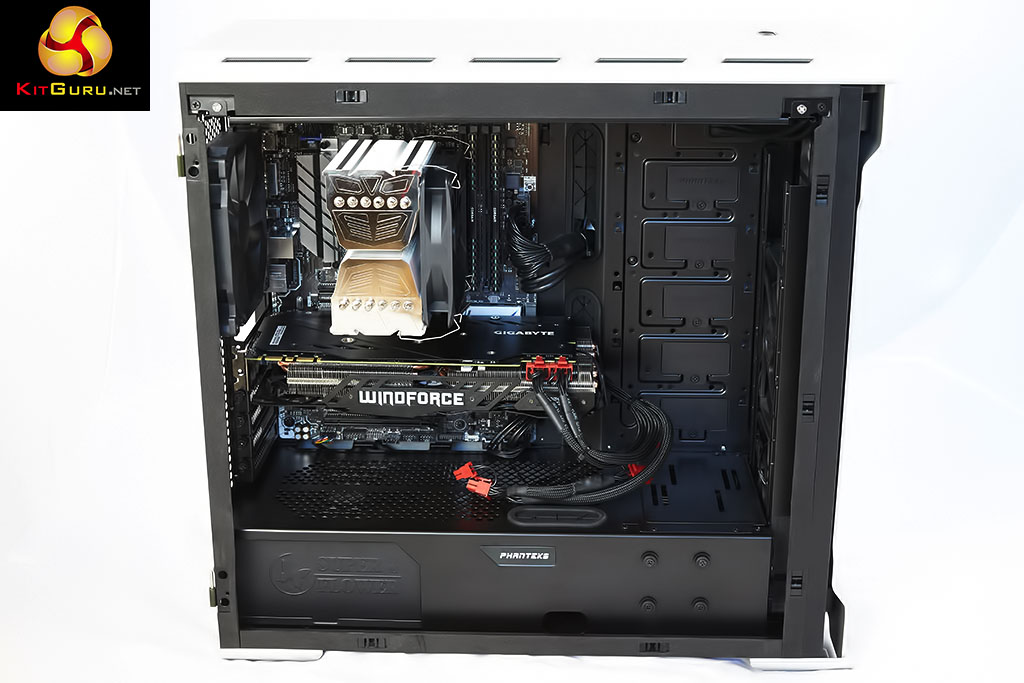 We are using a custom Titan Bayonet system supplied by Overclockers UK as the basis of our test system today. Read more on this system over HERE.
Case: Phanteks Enthoo Evolv ATX Mid Tower
Processor: Intel 6700K @ 4.4ghz
Memory: Corsair Vengeance LPX 16GB (2x8GB) @ 3000mhz
Motherboard: ASUS Z170-E DDR4 ATX Motherboard
Power Supply: Super Flower Leadex 850W Gold Certified
Software: Microsoft Windows 10 64 Bit
SSD: Samsung 250GB 850 EVO
HDD: Seagate 1TB 7,200 rpm 64MB Cache.

If you want to purchase this system yourself head to THIS page on OCUK.
Graphics cards:
Nvidia GTX 1080 (1607mhz core/ 1733mhz boost / 5005 mhz memory)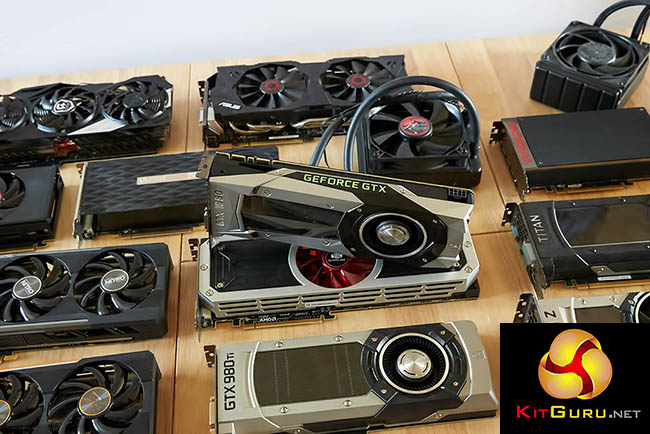 Comparison Cards on test:

Sapphire R9 390 Nitro 8GB (Rev 2 w/ backplate). (1040mhz core / 1500 mhz memory)
Sapphire R9 295X2 (1,018 mhz core / 1,250mhz memory)
AMD R9 Fury X (1,050 mhz core / 500 mhz memory)
AMD R9 Nano (1000mhz core / 500 mhz memory)
Gigabyte GTX980 Ti XTREME Gaming (1216 mhz core / 1800mhz memory)
Nvidia GTX Titan Z (706 mhz core / 1,753 mhz memory)
Nvidia GTX Titan X (1,000 mhz core / 1,753 mhz memory)
Asus GTX980 Strix (1,178 mhz core / 1,753 mhz memory)
Nvidia GTX980 Ti (1000 mhz core / 1,753 mhz memory)
Sapphire R9 390X Tri-X 8GB (1,055 mhz core / 1,500 mhz memory)
Sapphire R9 390 Nitro 8GB (1,010 mhz core / 1,500 mhz memory)
Software:
Windows 10 64 bit
Unigine Heaven Benchmark
3DMark 11
3DMark
Fraps Professional
Steam Client
FurMark
Games:
Ashes Of the Singularity
Dirt Rally
Hitman 2016
Middle Earth: Shadow Of Mordor
Rise Of the Tomb Raider
Grand Theft Auto 5
Metro Last Light Redux
We perform under real world conditions, meaning KitGuru tests games across five closely matched runs and then average out the results to get an accurate median figure. If we use scripted benchmarks, they are mentioned on the relevant page.
Game descriptions edited with courtesy from Wikipedia.