DOOM is a science fiction horror first-person shooter video game developed by id Software and published by Bethesda Softworks. It is a reboot of the Doom series and is the first major instalment in the series since the release of Doom 3 in 2004 and the fourth title in the main series of games. The game is played entirely from a first-person perspective, with players' taking the role of an unnamed marine, as he battles demonic forces from Hell that have been unleashed by the Union Aerospace Corporation on a future-set colonised planet Mars.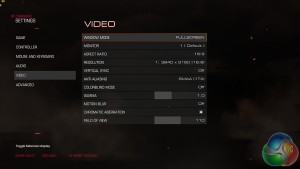 DOOM doesn't have its own built-in benchmark so for our tests today I will be benching the first Hell Spawner room in the game's campaign mode. This is the same place we used for the DOOM PC Game Analysis as it is easily repeatable and offers an accurate representation of what performance to expect throughout the game.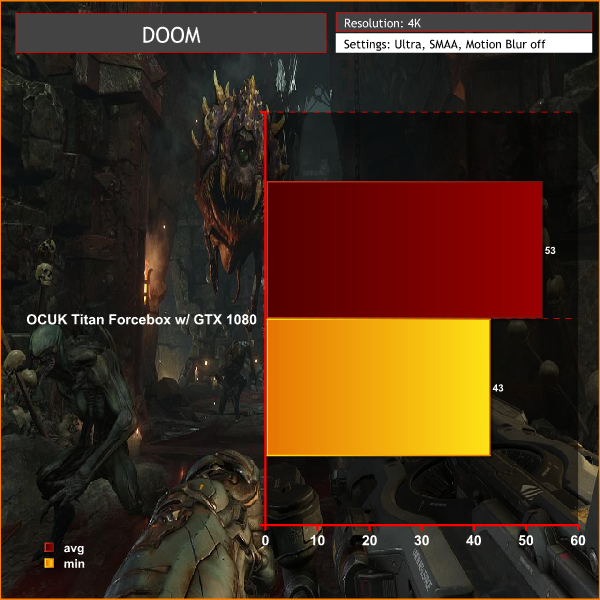 As with our other game benchmarks today, we can't quite hit 60 frames per second using Ultra settings at 4K. However, you do get pretty close- turn down a couple of settings and you will hit it with ease.