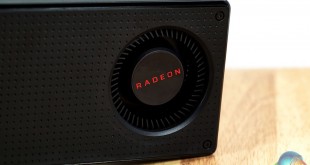 2016 has been a slow year for graphics cards and while Nvidia launched their high end GTX1070 and GTX1080 solutions – they are strictly for the gaming audience with deeper pockets. AMD have approached their first 2016 GPU launch differently, opting to release their RX 480 – a mid range card priced at $199.99 firmly targeting the mass enthusiast gaming audience.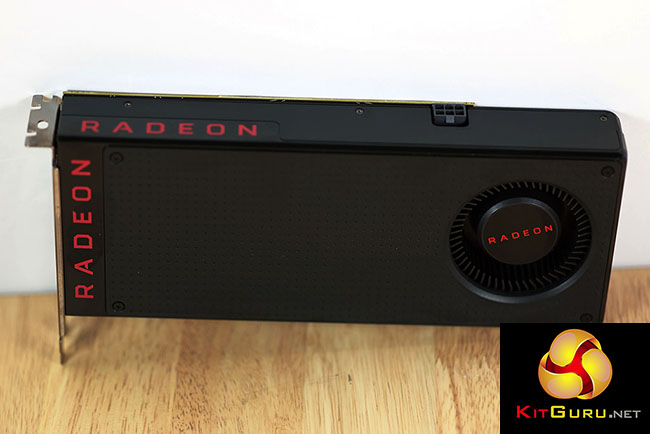 The new AMD Radeon RX 480 is built on the FinFET 14nm process. For Polaris, AMD selected Samsung and Global Foundries 14nm FinFET based process technology, the densest foundry process available. FinFET transistors are crucial to reduce power consumption while enabling operating voltages which are 150mV lower than the previous generation.
The AMD RX 480 will be available in two different memory capacities, 4GB and 8GB. We have heard retail prices of $199 for the 4GB card and $239 for the 8GB card with UK prices around £180 and £215 respectively. Pricing is a little higher in the UK, but I guess most of us are getting used to that now.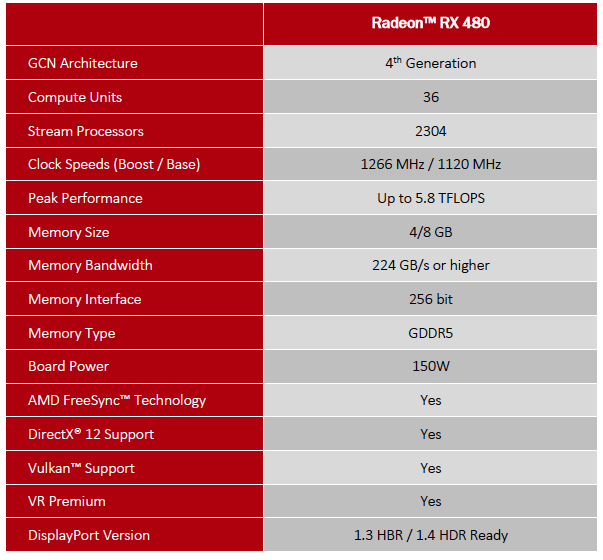 AMD have pointed out that the reference configuration for the RX480 is 4GB of 7Gbps GDDR5 memory and the 8GB boards will feature 8Gbps GDDR5 memory. AMD told us that partner custom boards will vary from these reference specifications, but they will never drop below 7Gbps memory speeds.