Tom Clancy's The Division 2 is an online action role-playing video game developed by Massive Entertainment and published by Ubisoft. The sequel to Tom Clancy's The Division (2016), it is set in a near-future Washington, D.C. in the aftermath of a smallpox pandemic, and follows an agent of the Strategic Homeland Division as they try to rebuild the city. (Wikipedia).
Engine: Snowdrop. We test using the Ultra preset, but with V-Sync disabled, DX12 API.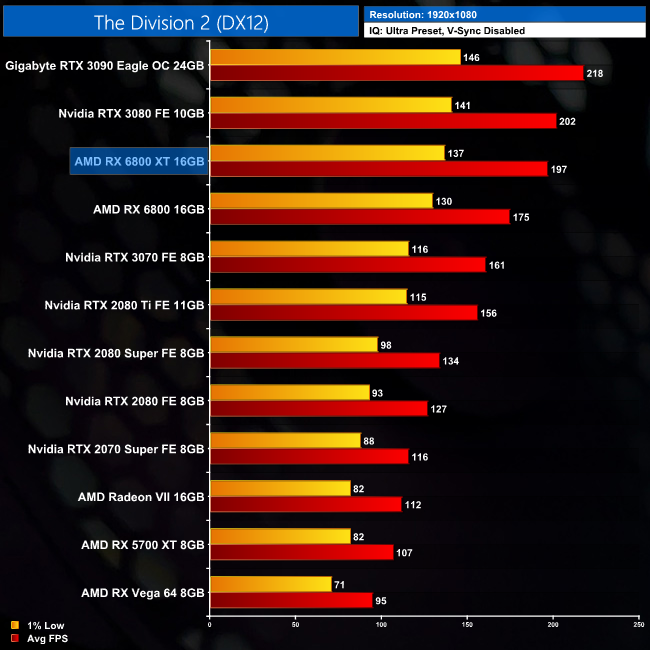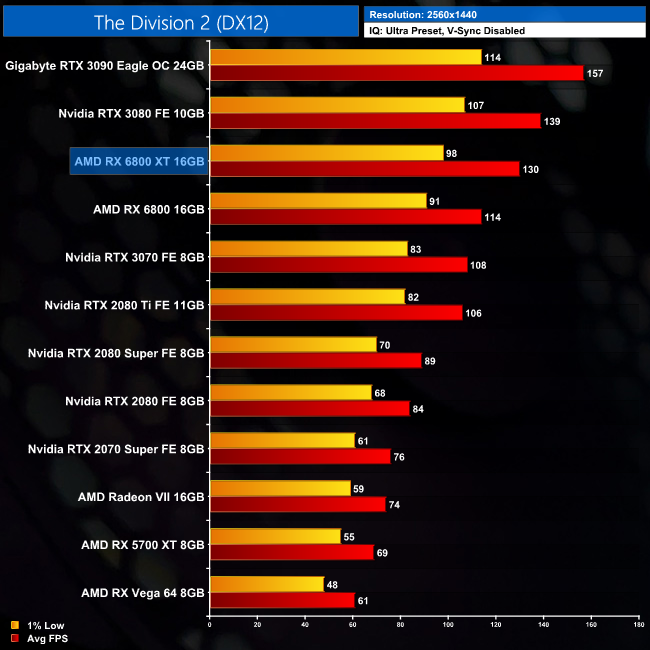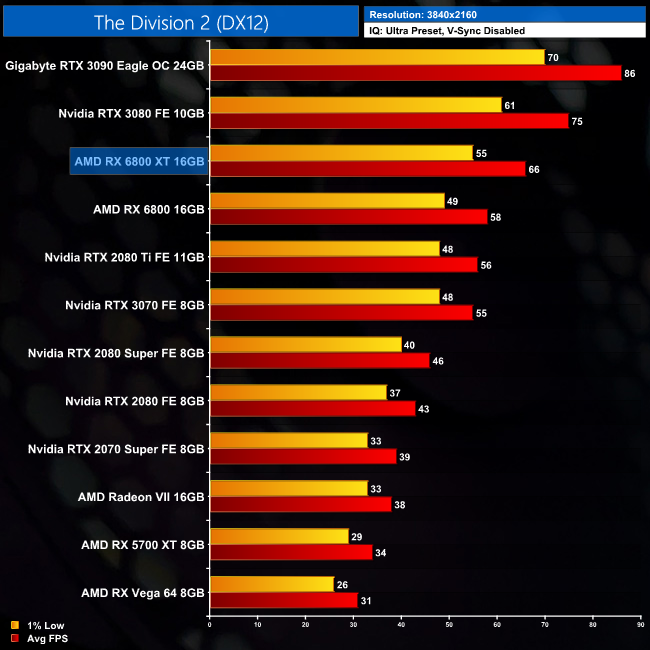 Moving on to The Division 2, at 1440p we can see the RX 6800 XT delivering 130FPS on average. That's nine frames less than the RTX 3080, a difference of 6%. Compared to Nvidia's next-closest GPU, the RTX 3070, we're looking at a 20% gain for the 6800 XT, but of course it is a fair bit more expensive.
At 4K, the RTX 3080 does begin to stretch its legs, and the RX 6800 XT falls further behind. It's still averaging over 60FPS, but it is now 12% slower than the RTX 3080.