We measure system-wide power draw from the wall while running the 3DMark Time Spy stress test for 30 minutes.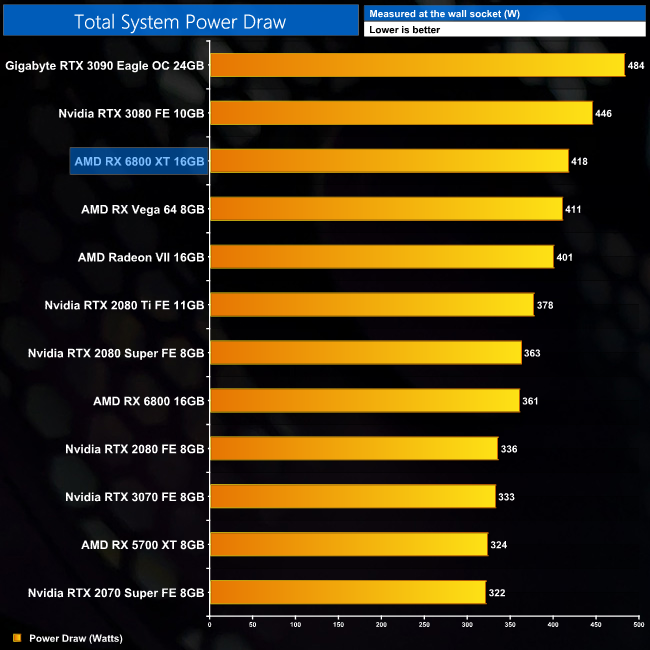 Total system power draw for the RX 6800 XT is a little higher than Vega 64, but still well below RTX 3080 levels of power.
We also use Nvidia PCAT to measure power draw of the graphics card only, with readings from both the PCIe slot and the PCIe power cables combined into a single figure. This provides us with significantly more accurate data to work with as it is measuring only the GPU power, and not total system power which is a fundamentally imprecise measurement.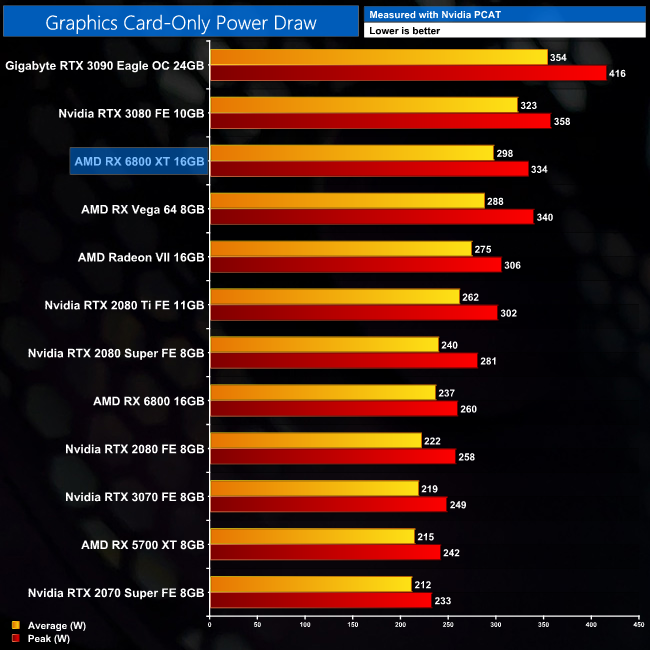 We get a much clearer picture looking at graphics card-only power draw. Here, the RX 6800 XT stays true to its 300W TBP rating, as we saw power draw average 298W across our 30 minute stress test. This is 25W less than the RTX 3080, and only 10W more than Vega 64 despite offering significantly better performance.
Be sure to check out our sponsors store EKWB here