Red Dead Redemption 2 is a 2018 action-adventure game developed and published by Rockstar Games. The game is the third entry in the Red Dead series and is a prequel to the 2010 game Red Dead Redemption. Red Dead Redemption 2 was released for the PlayStation 4 and Xbox One in October 2018, and for Microsoft Windows and Stadia in November 2019. (Wikipedia).
Engine: Rockstar Advance Game Engine (RAGE). We test by manually selecting Ultra settings (or High where Ultra is not available), TAA, Vulkan API.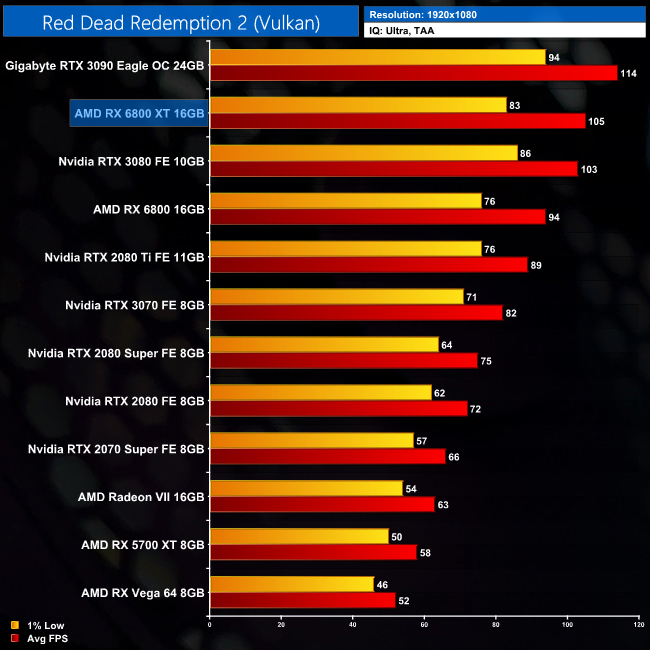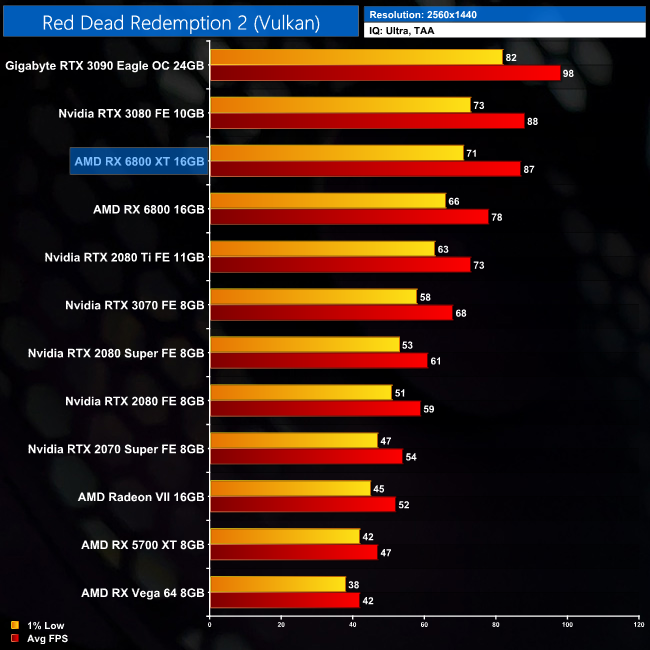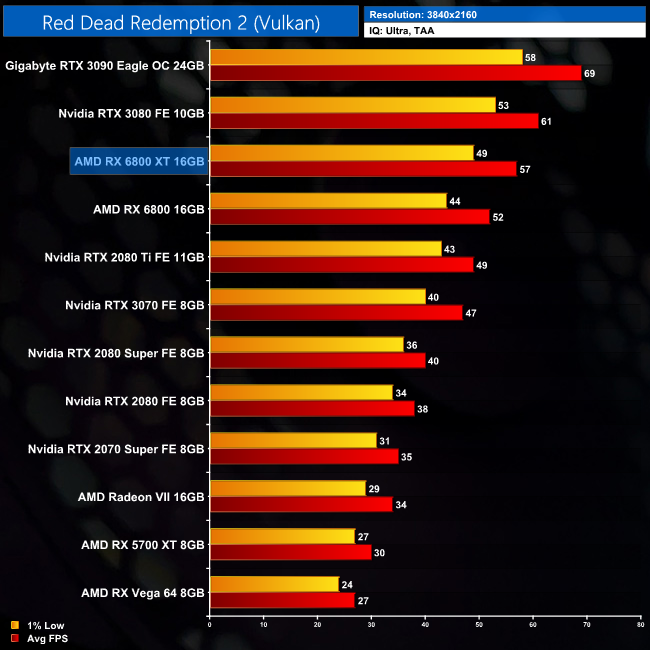 Red Dead Redemption 2 is one of the most demanding titles in our set of games, and at 1440p we see the RX 6800 XT averaging just under 90FPS. That's just fractionally behind the RTX 3080 though, so it's a definite tie at this resolution.
Stepping up to 4K… yep, you guessed it! The RX 6800 XT now trails the RTX 3080 by a bigger margin, from barely 1% at 1440p to 7% at 4K. Again, it's still close, but once more we are seeing Nvidia do better at 4K.
Be sure to check out our sponsors store EKWB here