Borderlands 3 is an action role-playing first-person shooter video game developed by Gearbox Software and published by 2K Games. It is a sequel to 2012's Borderlands 2, and the fourth entry in the main Borderlands series. Borderlands 3 was released on 13 September 2019 for Microsoft Windows, PlayStation 4, Xbox One. (Wikipedia).
Engine: Unreal Engine 4. We test using the Badass preset, DX12 API.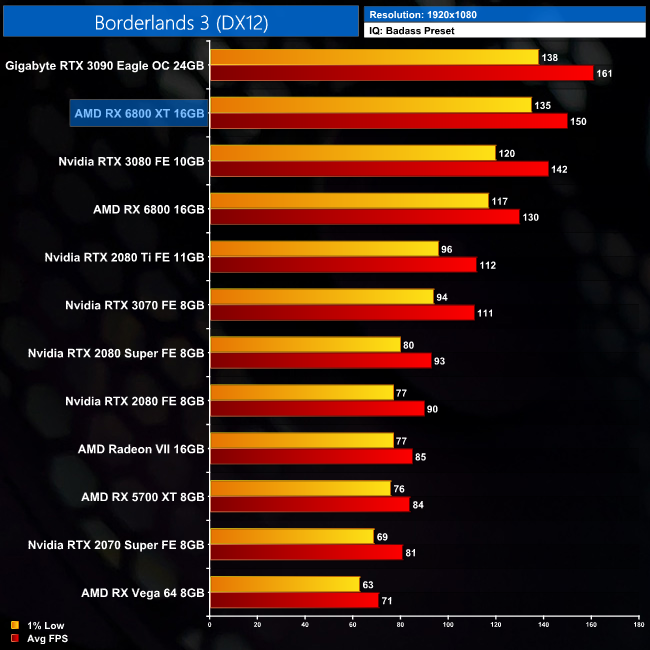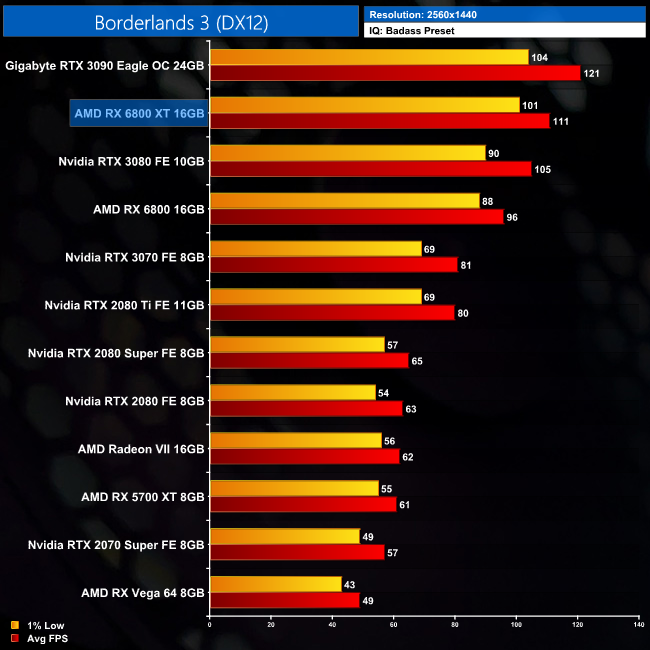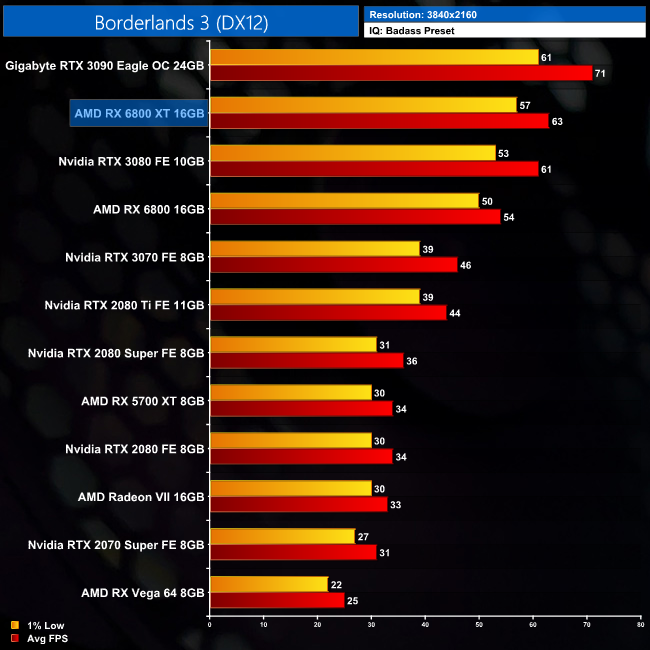 Our first game of the day is Borderlands 3, one of the titles that AMD used to tease RX 6000-series performance with. At 1440p, the 6800 XT produced 111FPS on average, which is 6% faster than the RTX 3080, and only 9% slower than the RTX 3090, so it's definitely a good result for Team Red.
At 4K, the RTX 3080 does catch up a bit, but the 6800 XT is still 3% faster. Compared to the RTX 3090, the 6800 XT is now 11% slower – but do bear in mind this AMD GPU is less than half the price of Nvidia's BFGPU.
Be sure to check out our sponsors store EKWB here