Fire Strike is a showcase DirectX 11 benchmark for modern gaming PCs. Its ambitious real-time graphics are rendered with detail and complexity far beyond other DirectX 11 benchmarks and games. Fire Strike includes two graphics tests, a physics test and a combined test that stresses the CPU and GPU. (UL).
3DMark Time Spy is a DirectX 12 benchmark test for Windows 10 gaming PCs. Time Spy is one of the first DirectX 12 apps to be built the right way from the ground up to fully realize the performance gains that the new API offers. With its pure DirectX 12 engine, which supports new API features like asynchronous compute, explicit multi-adapter, and multi-threading, Time Spy is the ideal test for benchmarking the latest graphics cards. (UL).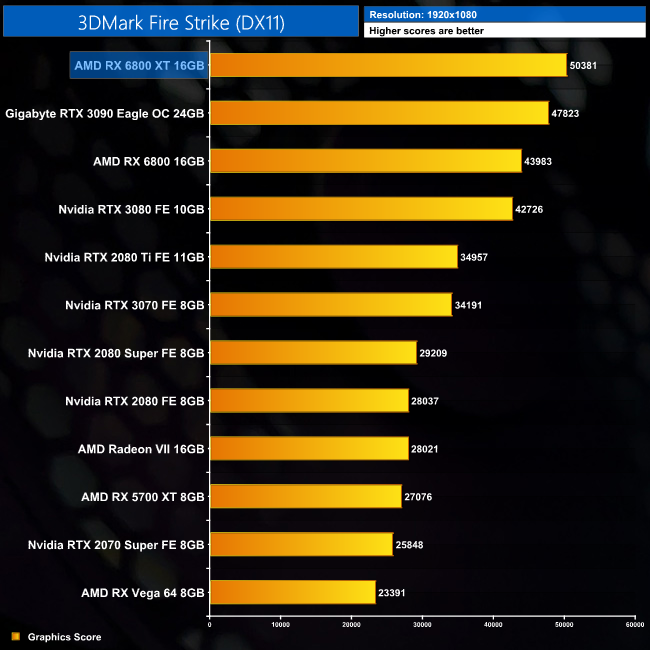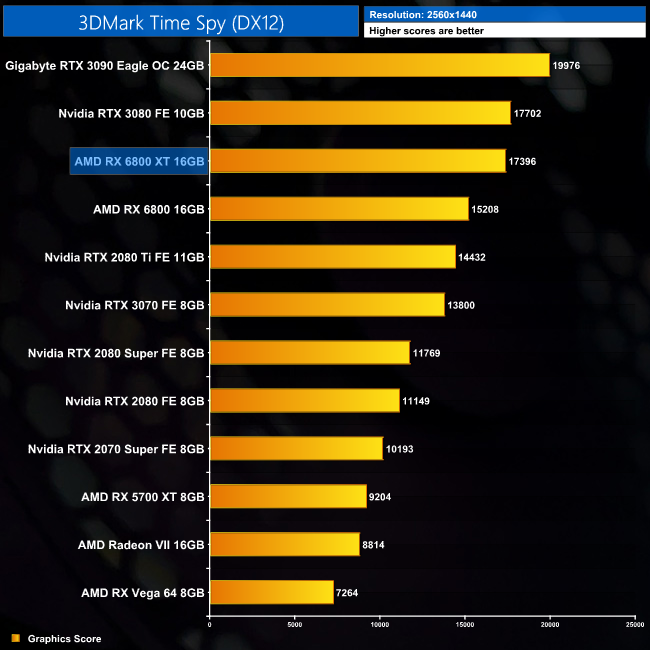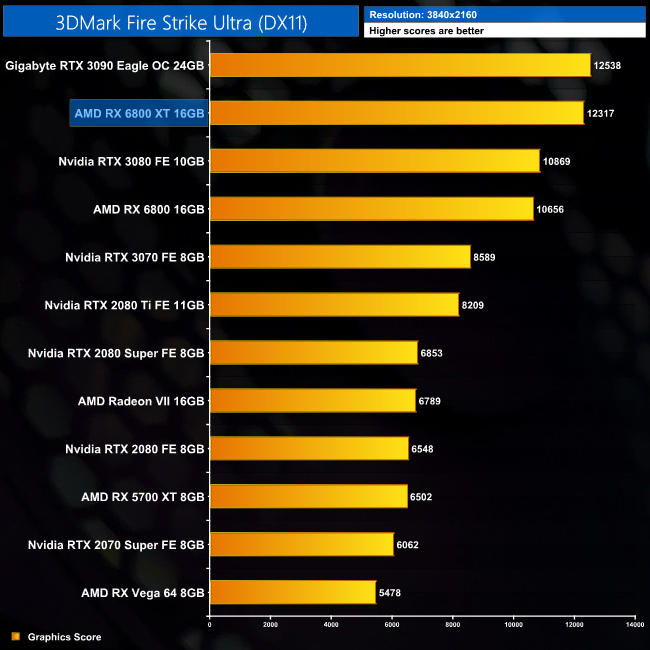 Starting things off with 3DMark, AMD's RX 5700-series of GPUs did well in Fire Strike and Fire Strike Ultra relative to the competition, and now the RX 6000 cards are setting new records – the RX 6800 XT has smashed past the 50K point barrier in Fire Strike, out-scoring even the RTX 3090.
Time Spy is not as favourable, but here the RX 6800 XT achieves parity with the RTX 3080 which is still a good result. Of course, these are 'only' synthetic benchmarks, but they are interesting nonetheless – and I'll be fascinated to see what Fire Strike scores the likes of Der8auer can achieve once LN2 is applied to the 6800 XT…
Be sure to check out our sponsors store EKWB here