Total War Saga: Troy is a 2020 turn-based strategy video game developed by Creative Assembly Sofia and published by Sega. The game was released for Windows on 13 August 2020 as the second installment in the Total War Saga subseries, succeeding Thrones of Britannia (2018). (Wikipedia).
Engine: TW 3 Engine. We test using the Ultra preset, DX11 API.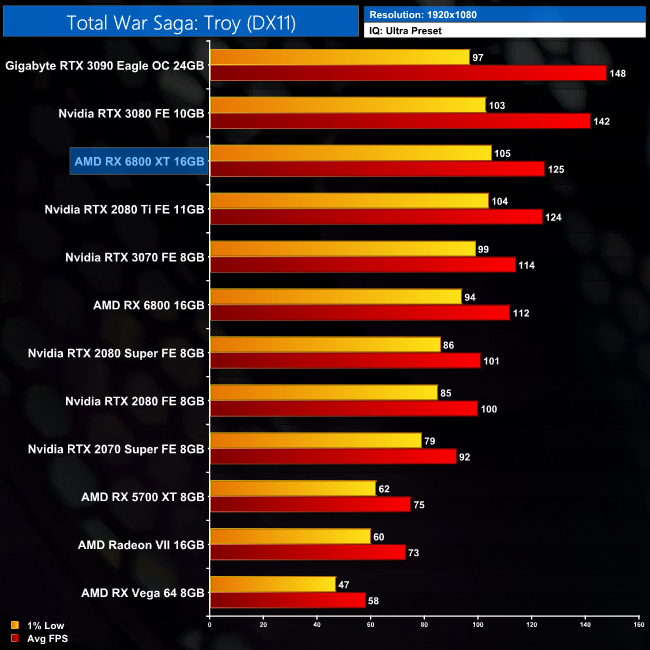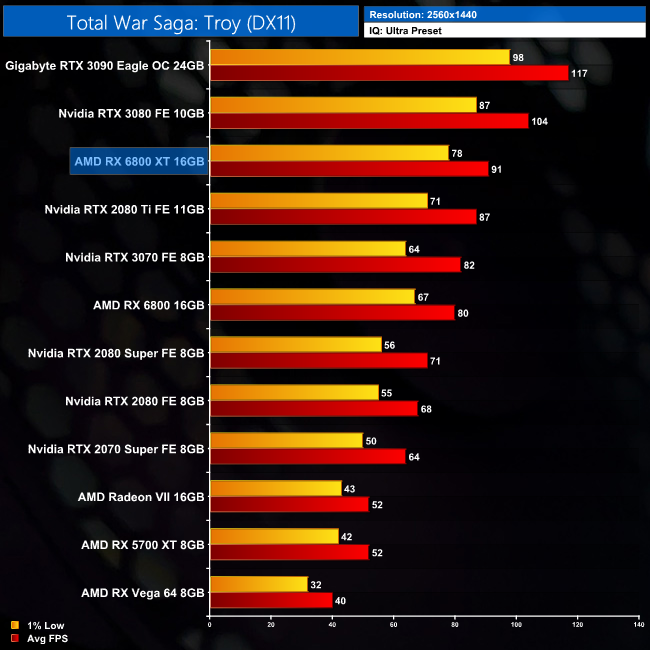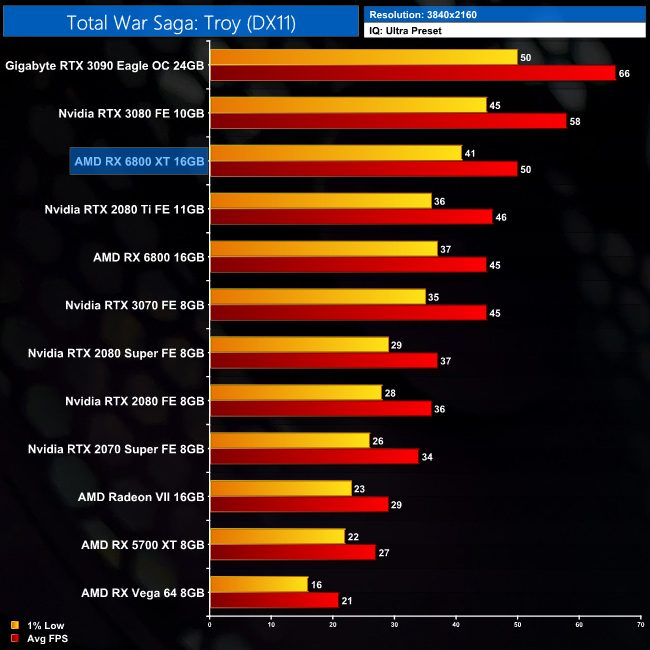 Total War games tend to prefer Nvidia hardware, and things are no different in Total War Saga: Troy. At 1440p, the RX 6800 XT is 13% slower than the RTX 3080, one of the biggest margins we have seen today.
Thankfully, at 4K the relative performance doesn't change too much, as the 6800 XT is 14% slower than the RTX 3080. Compared to the RTX 2080 Ti, which the 6800 XT has been beating by double-digit percentages, it's 9% faster.
Be sure to check out our sponsors store EKWB here