Far Cry New Dawn is an action-adventure first-person shooter developed by Ubisoft Montreal and published by Ubisoft. The game is a spin-off of the Far Cry series and a narrative sequel to Far Cry 5. It was released for Microsoft Windows, PlayStation 4 and Xbox One on February 15, 2019. (Wikipedia).
Engine: Dunia 2. We test using the Ultra preset, with the HD Textures pack, DX11 API.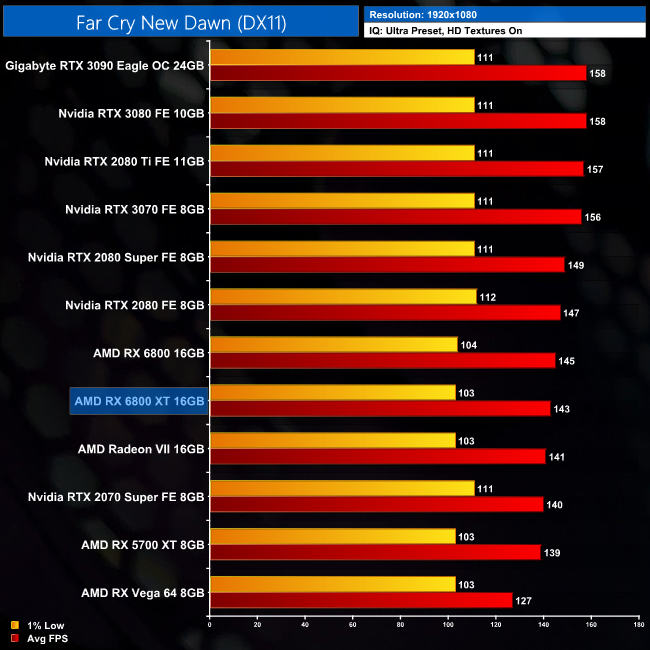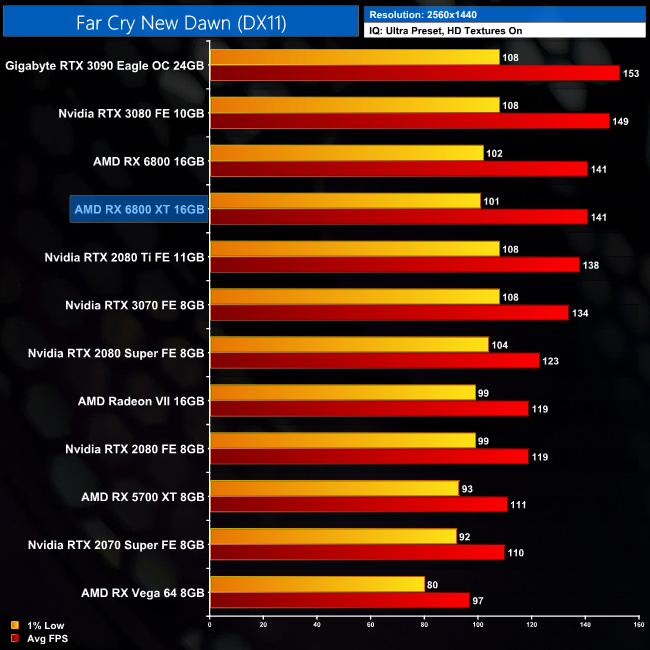 This will probably be my last set of reviews using Far Cry New Dawn as it's CPU-limited nature makes for some strange results – at 1440p, for instance, the RX 6800 is a frame faster than the RX 6800 XT.
At 4K though, once we take the CPU out of the equation, we see a good result for the 6800 XT as it outpaces the RTX 3080 by 5%, which isn't bad at all. It's only 6% slower than the RTX 3090, too.
Be sure to check out our sponsors store EKWB here