Here we present frame rate figures for each graphics card, averaged across all 14 games on test today. These figures can disguise significant variations in performance from game to game, but provide a useful overview of the sort of performance you can expect at each resolution tested.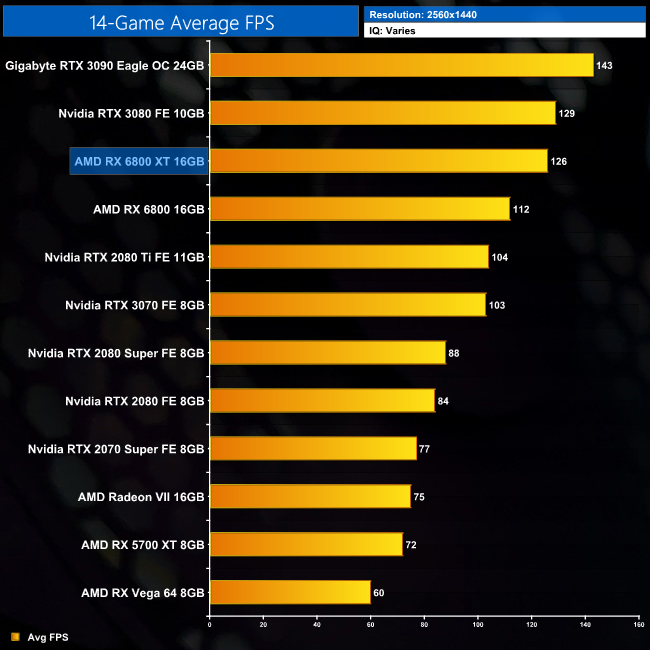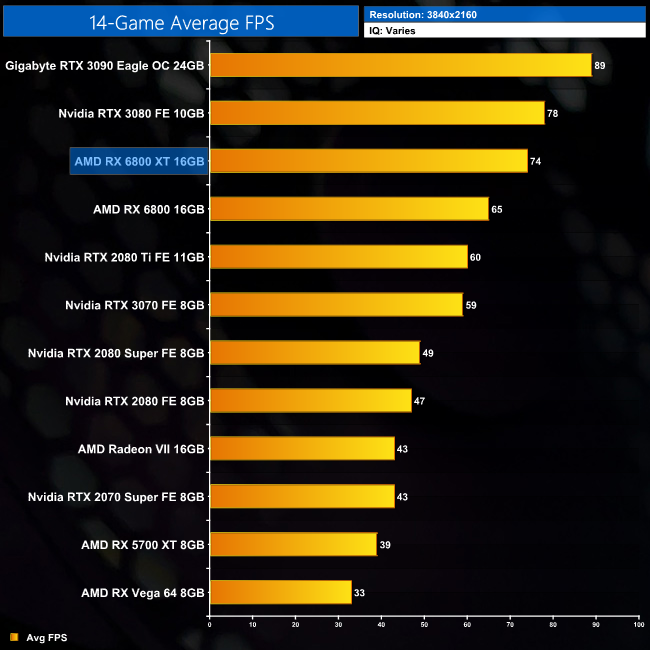 Overall performance is very competitive for the RX 6800 XT. Averaged across our test suite, it is just 2% slower on average compared to the RTX 3080 when testing at 1440p.
Up at 4K however, we did see the RTX 3080 pulling away in a number of games, and that is evident here as the RX 6800 XT is on average 6% slower. Relative to the RTX 3080, this AMD GPU does best at 1440p, though it is still very capable as a 4K gaming GPU.