F1 2020 is the official video game of the 2020 Formula 1 and Formula 2 Championships developed and published by Codemasters. It is the thirteenth title in the Formula 1 series developed by the studio and was released on 7 July 2020 for pre-orders of the Michael Schumacher Edition and 10 July 2020 for the Seventy Edition on Microsoft Windows, PlayStation 4, Xbox One. (Wikipedia).
Engine: EGO. We test using the Ultra High preset, DX12 API.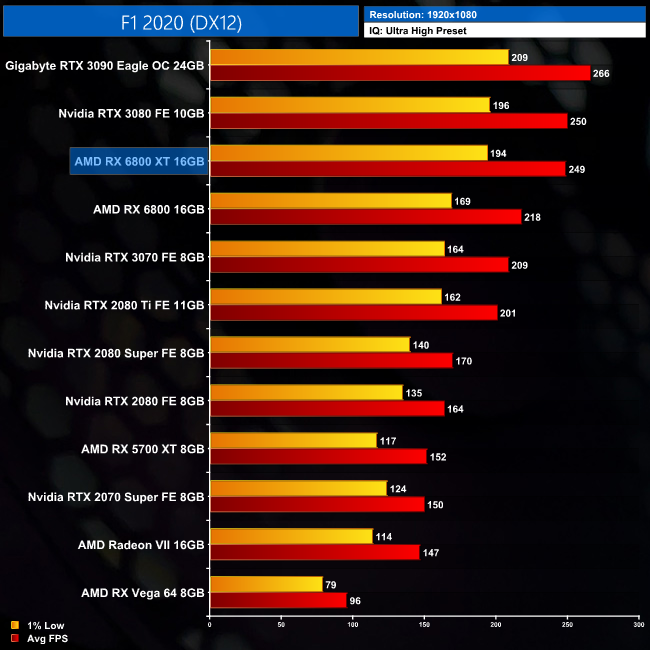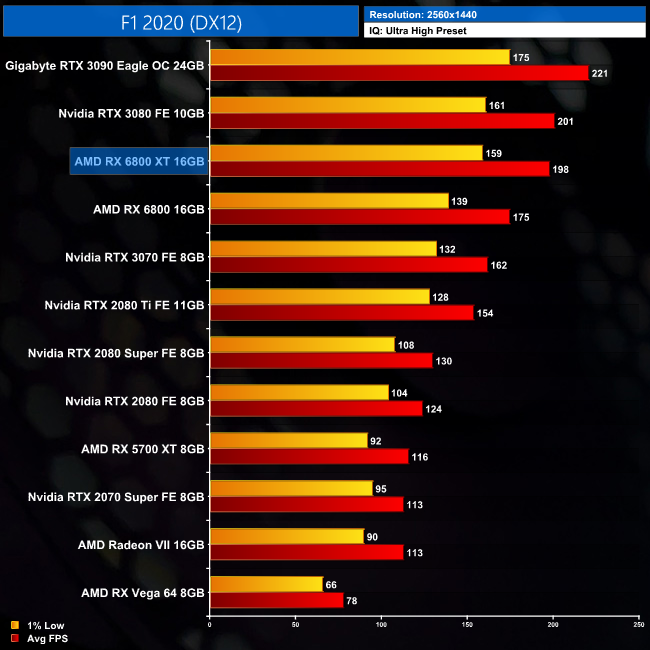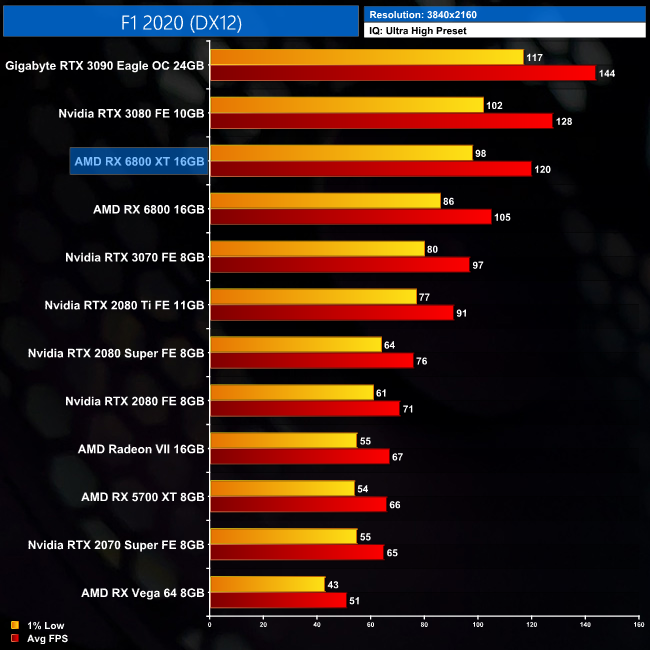 F1 2020 delivers high frame rates on pretty much any GPU, and the RX 6800 XT is just shy of the 200FPS mark when gaming at 1440p. That makes it, for all intents and purposes, equal to the RTX 3080 which is just 3FPS faster.
At 4K though, we once more see the RX 6800 XT fall further behind. It's still a close one, but the AMD GPU is 6% slower than RTX 3080 now, when the difference was barely 1% at 1440p.