Middle-earth: Shadow of War is an action role-playing video game developed by Monolith Productions and published by Warner Bros. Interactive Entertainment. It is the sequel to 2014's Middle-earth: Shadow of Mordor, and was released worldwide for Microsoft Windows, PlayStation 4, and Xbox One on October 10, 2017. (Wikipedia).
Engine: LithTech Firebird. We test using the Very High preset, DX11 API.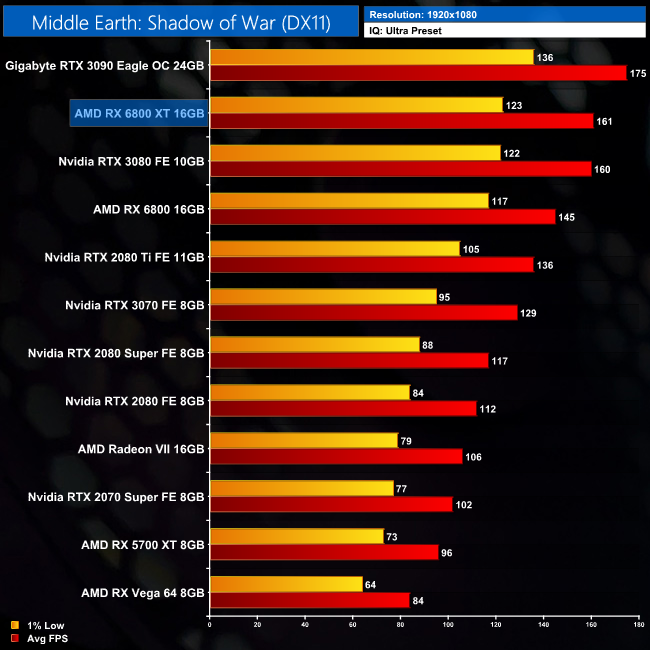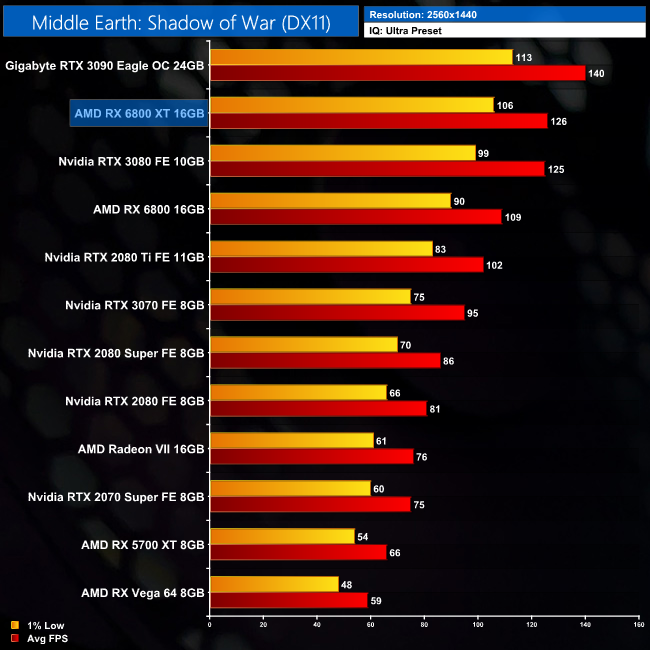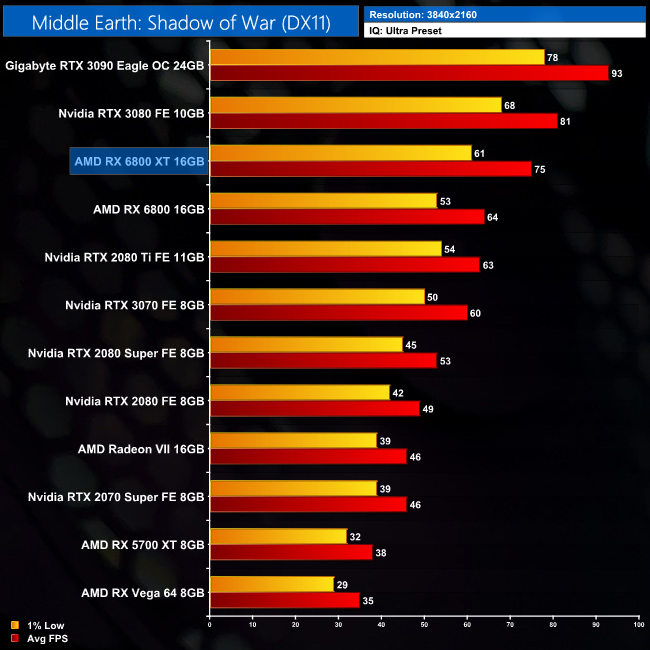 Despite being a slightly older DX11 title, the RX 6800 XT does well in Middle Earth: Shadow of War. At 1440p, it averages 126FPS, which is almost identical performance to the RTX 3080, there really is nothing to split the two GPUs here.
Bumping the resolution to 4K sees the 6800 XT still averaging over 70FPS, but it's fallen a little behind the RTX 3080 – this time by 7%.