AMD Low-Mid Tier System:
Turning up the wick slightly, our low-mid range AMD gaming system keeps the total cost just under £800 and should be able to target improved FPS at 1080p with graphics settings cranked up in most games. The combination of an AMD Ryzen 5 3600 CPU and a Sapphire RX 5600 XT 6 GB PULSE graphics offers a great platform for PC gaming newbies, while the additional SSD storage space from the Crucial MX500 500 GB M.2 SSD provides some extra space for high-speed access to your favourite games.
The Gigabyte B450 Aorus Elite motherboard provides possibilities for future expansion and gives the system a bit of style with integrated RGB lighting. The ATX form factor of the motherboard also requires a larger mid-tower ATX case which again adds more options for future upgrades such as extra storage devices, AIO liquid cooling and space for larger graphics cards. Just like the basic AMD system, we can save a little cost on CPU cooling since the included AMD Wraith Stealth CPU cooler that comes with the CPU can keep the Ryzen 5 3600 CPU temperature under control.
If you are feeling adventurous and find yourself looking to extract a little more performance from this system, the AMD Ryzen 5 3600 CPU is equipped with an unlocked core multiplier. This combined with the Gigabyte motherboard allows tweaking and overclocking of the CPU frequency to get the best possible performance from the system.
Total Cost: £798.63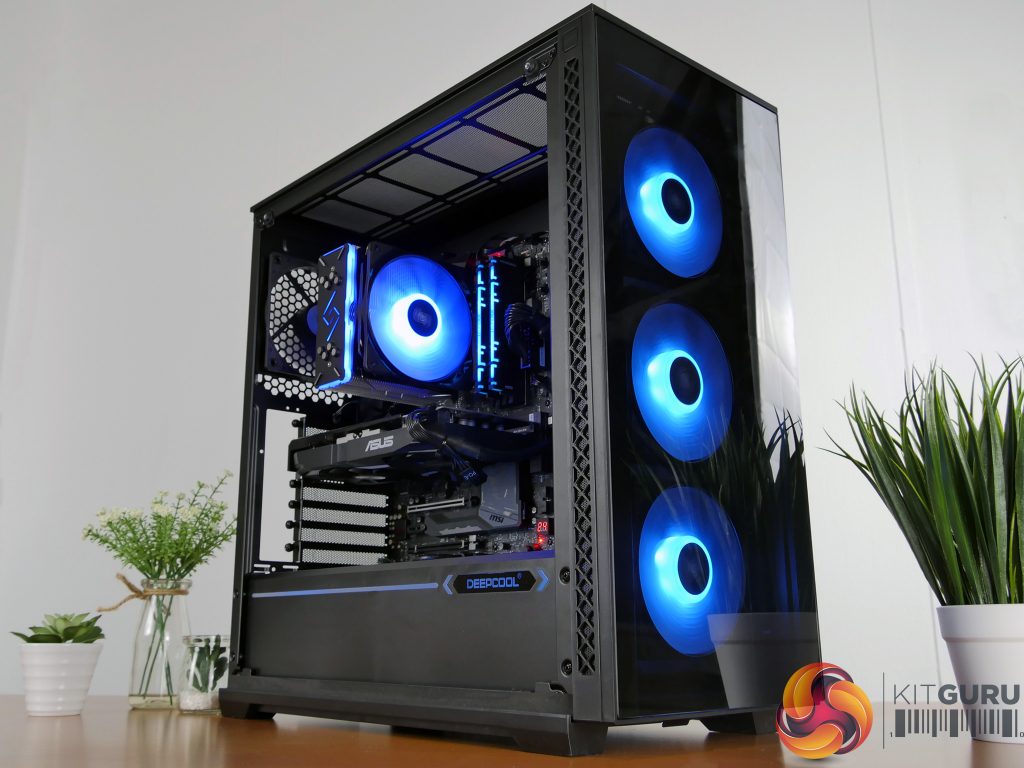 Intel Low-Mid tier System:
With only £150 increase in price between our basic and low-mid tier systems, it doesn't allow for a huge increase in performance. A CPU with a couple of extra cores such as the Intel core i5-9400F will help improve FPS in more demanding and modern gaming titles at 1080p resolution. The extra horsepower from the Zotac GTX 1660 Ti 6 GB Gaming graphics card should allow resolution in some games to be bumped up to 1440p (2560 x 1440) resolution.
The extra budget of the low-mid tier system also allows us to add more high-speed storage with a 500 GB Western Digital Blue M.2 SSD drive to install more regular played or competitive games to be installed on. Like the low-mid tier AMD system, the Intel system uses an ATX form factor motherboard offering more future expansion options.
At this low-mid tier price point, it seems that AMD systems provide a little more value for money since the stock AMD CPU cooler, the Wraith Stealth can be utilised which means we can splash out more cost on graphics.
Total Cost: £798.64