AMD Mid-tier System:
With an additional £400 to spend in our mid-tier system, the focus shifts to building a system that is capable of gaming and productivity with the AMD Ryzen 7 3700X CPU offering 8 cores and 16 threads, making it ideal for both gamers and content creators, such as Twitch streamers and YouTubers.
The addition of a Sapphire Radeon RX 5700 8 GB PULSE graphics card should allow the resolution to be pushed up to 1440p in most games and high-speed storage is doubled to 1 TB with the Crucial P1 M.2 NVMe SSD with the SeaSonic Focus GX 750 providing reliable power delivery with a fully modular cable design.
An upgrade to CPU cooling is possible in the mid-tier budget systems with the Arctic Liquid Freezer II all-in-one CPU cooler, combined with a mid-tower case that offers improved airflow so users can dabble with overclocking and fine-tuning. Both the Gigabyte B450 Aorus Pro motherboard and the Phanteks Eclipse P400A case, as well as the crucial Ballistix DDR-3600 memory offer some RGB lighting to enhance the system appearance.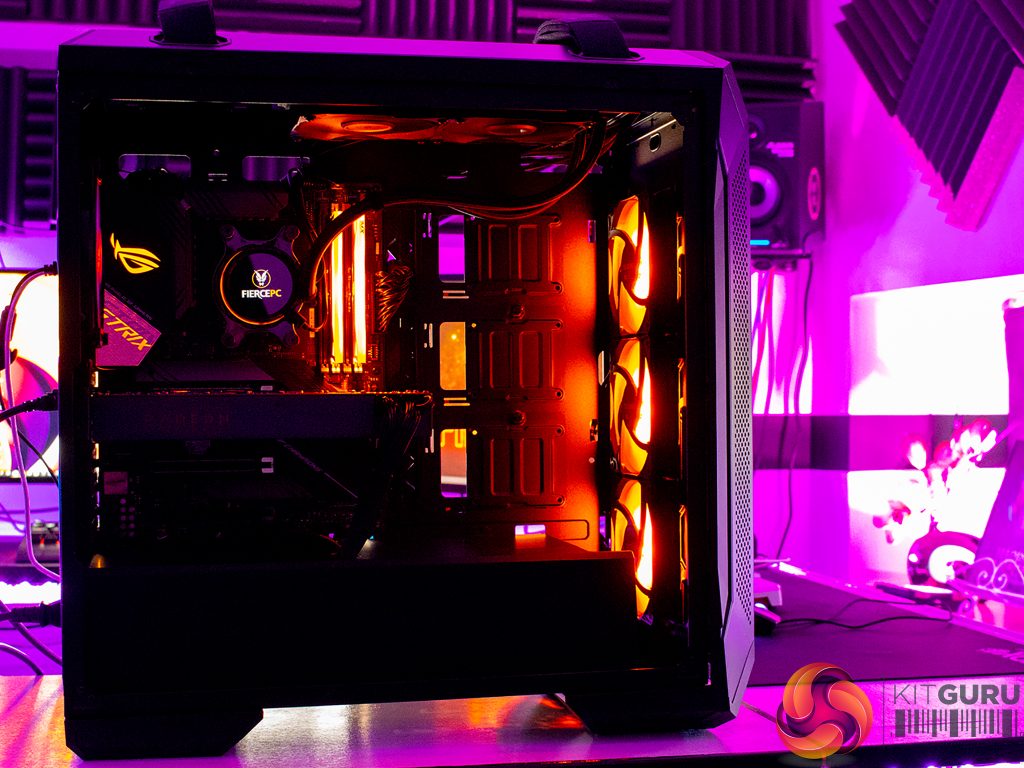 Total Cost: £1183.29
Intel Mid-tier System:
 With less choice available in terms of core count in the current generation of Intel processors compared with AMD desktop alternatives, our Intel mid-tier system is just a six-core CPU. However, the Intel Core i5-9600K processor is the perfect CPU for mid-tier gaming. Combined with a Gigabyte RTX 2060 Super graphics card will provide an excellent starter system for 1440p resolution gaming.
Even though the mid-tier Intel system may be marginally less capable for multitasking users such as Twitch streamers, the Gigabyte Z390 Gaming X motherboard platform offers overclocking scope for gamers to tune the system for the best possible performance.
We stick with the same storage options in the Intel mid-tier system, the 1 TB Crucial P1 M.2 NVMe drive can be used to store games for quick access and load times, while storage is backed up by the 2 TB Seagate Barracuda 7200RPM HDD for storage of less critical applications/games and other content such as photos, video and documents etc.
Total Cost: £1194.97