AMD Extreme System:
Having £3000 budget to play with may sound like more than enough to be able to cherry-pick all the best possible components without even having to think, in actual fact this was one of the most difficult systems to plan and simply going for all the most high-end parts in every area put us over budget quickly. So we based our AMD system around the cream of the crop in terms of CPU and graphics with the best in class AMD Ryzen 9 3950X processor with its 16 logical cores and 32 threads combined with an MSI RTX 2080 Ti Gaming X Trio GPU to provide the pixel-pushing power.
However, due to the price of the Ryzen 9 3950X CPU and MSI RTX 2080 Ti Gaming X Trio, sacrifices had to be made in terms of storage and the choice of case. We would have liked to add a 2 TB SSD in the Extreme AMD system, but in the end, we had to settle for the 1TB Corsair M600 PCIe Gen 4 M.2 NVMe SSD and a 5 TB Toshiba X300 HDD to stay within the £3000 budget.
Although the Lian Li PC-O11 Dynamic is an excellent case, it's certainly not the most expensive or high end by a long way, but to stick within the budget it seems like a good choice and provides great potential for future expansion while offering the premium appearance of a true high-end system.
The AMD extreme system provides the best of all worlds, its will certainly perform in the top tier for gaming, with our expectation of high FPS at 1440p and also should handle 4K resolution gaming in AAA titles with ease. The AMD system will also be one of, if not the best mainstream desktop platform for content creation and productivity workloads.
Total Cost £2997.03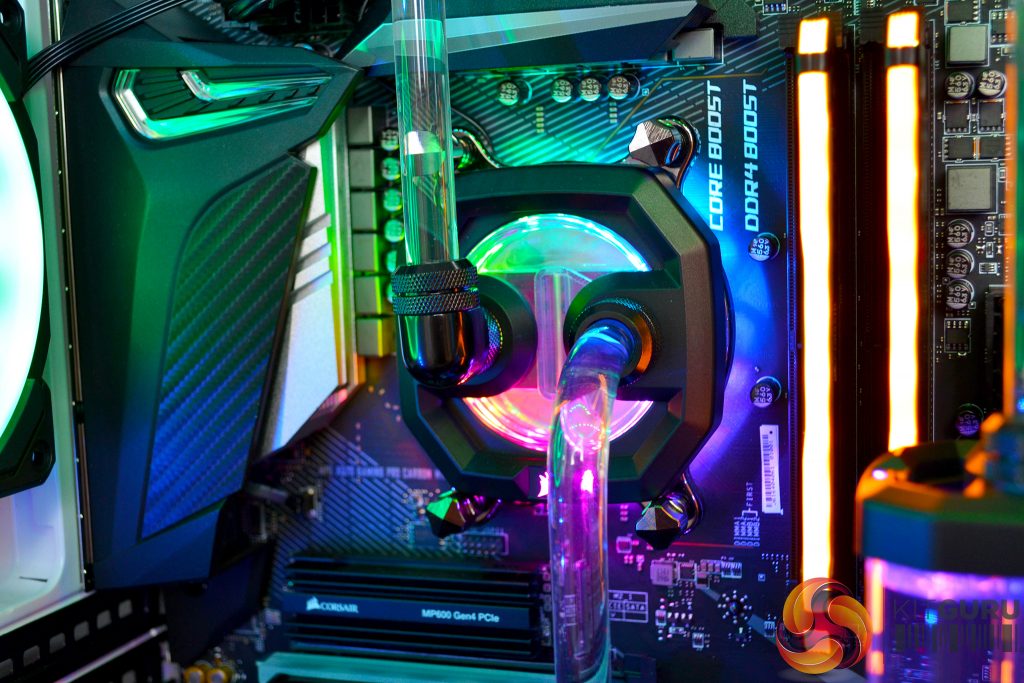 Intel Extreme System:
Even though plenty of thought was needed to plan the extreme Intel based system, due to the price of Intel's flagship mainstream desktop CPU being significantly less than AMD's, we had more wiggle room in the budget for storage and managed to fit a 2TB Samsung 860 Evo M.2 SSD into the build, as well as a huge 8 TB Toshiba X300 HDD for additional storage of less critical applications and content.
Currently, the combination of an Intel Core i9-9900K and a Gigabyte RTX 2080 Ti Aorus Xtreme graphics card is the top dog when it comes to raw gaming performance in a mainstream desktop platform. We expect this system to handle high FPS 1440p resolution and 4K gaming with ease. Combine this system with a high refresh rate monitor and you will see some serious FPS, in even the most graphically demanding games.
The inclusion of a Gigabyte Z390 Auros Master motherboard means that those of you who build a system to tune and overclock will find this one of the best platforms available to achieve stable 5.0 GHz across all the Intel Core i9-9900K cores. The Aorus Master's excellent VRM thermal solution means you won't have to worry about cooking the motherboard during long gaming periods at this high CPU frequency.
Providing clean and stable power to the motherboard during overlocking is essential, that's why we chose the SeaSonic Prime PX 850 power supply, SeaSonic is renowned for its quality products and the Prime PX series is backed by a 12-year manufacturers warranty for peace of mind. If you are looking to build a system exclusively for gaming with an emphasis on 4K resolution, then this is the system for you at this price bracket.
Total Cost: £2996.40