The Ultimate System: Budget £5000
Our last two systems are just for a bit of fun really, to see what you could build with any budget purely as an afterthought. For the Ultimate system, we have combined the best gaming graphics with the most high-performance desktop CPU available currently. A combination of the AMD Ryzen 3950X processor and the EVGA RTX 2080 Ti KINGPIN Gaming graphics card should keep hardcore gamers happy for years to come.
The Gigabyte X570 Aorus Xtreme motherboard is the perfect platform for enthusiasts to tinker with performance and overclocking while offering huge expansion possibilities to extend PCIe Gen 4 storage. Even with a £5000 to play with, it's amazing to think that we could only fit one 2 TB Corsair MP600 PCIe Gen 4 M.2 SSD into the system budget, however, the 8TB Toshiba X300 HDD should offer enough additional storage for those less critical applications.
Since this is our ultimate system, a simple AIO or CPU air cooling solution was not going to cut the mustard. We chose to go with an EK Water Blocks custom hard tube cooling loop, however, the budget would only stretch to CPU cooling. Luckily the EVGA RTX 2080 Ti KINGPIN Gaming card has its own water cooling to help keep the temperature under control when overclocking.
This ultimate system costs just shy of £5000 and, in our opinion, it should be a great overall performer. Gamers, content creators, streamers and professional video editors/3D designers should find that this setup fulfils their needs. The only step up from this would be a high-end desktop system which didn't fit into our £5000 budget.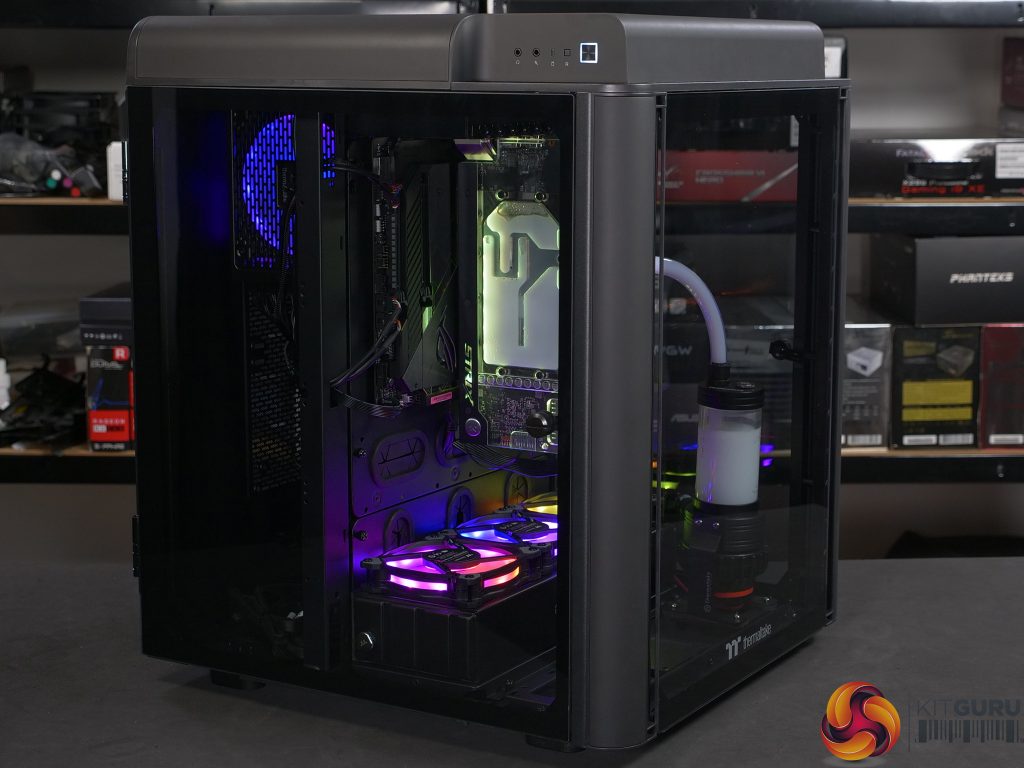 Total Cost: £4,976.96
Millionaires System:
Our final system, we have called the 'millionaires', and it is is actually more like my own personal dream setup. If I were to win the lottery this weekend this is what I would be planning. Even though most gamers and PC enthusiasts, including myself, would probably never use the full potential of the AMD Ryzen Threadripper 3990X processor with 64 cores and 128 threads, there is a fair bit to be said about the bragging rights you get with this CPU.
Three Gigabyte RTX 2080 Ti Aorus Xtreme graphics cards, yeah why not? High FPS 4K gaming would be a breeze. The AMD Ryzen Threadripper 3900X CPU is a content creators or professional editors dream and would carve through video production and photo editing workloads like nothing else. We also added 256 GB of G.Skill Trident Z Royal DDR4 memory because, why not?
Obviously, with all that video content you have just edited, you are going to need plenty of fast storage, so we have thrown in five high speed 2 TB Corsair MP600 PCIe Gen 4 M.2 NVMe SSDs, three in the Asus ROG Zenith Extreme Alpha motherboards integrated M.2 slots and two more on the included DIMM.2 riser card.
Just in case you fill up those PCIe Gen 4 M.2 SSD drives. More high-speed storage is available via the four 4 TB Samsung 860 Pro 2.52 SATA SSDs. Of course, in the Millionaires system, there are no mechanical HDDs.
This wouldn't be a true dream machine without custom liquid cooling, so we have added a full hard tube custom water cooling system from EK Water Blocks with one EK-CoolStream CE 420mm radiator and two EK-CoolStream XE 360 radiators. All three graphics cards are water-cooled, as well as the Threadripper 3990X processor with one of EKWB's EK-Quantum Velocity D-RGB – AMD Nickel + Plexi CPU water blocks. That should take care of cooling pretty nicely.
Total Cost: £16230.84